Post Divisional Playoffs Mock!
Updated: January 14, 2013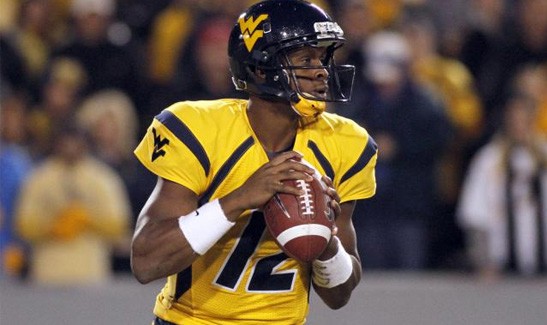 Another week down, time for another mock draft. This week was the divisional round of the NFL Playoffs. Many call the divisional round the best round of the playoffs due to the familiarity between the teams. It was a great round until my poor Broncos got that work from Ray Lewis and the Baltimore Ravens. More on the Broncos and that game later.
Around the rest of the league much of nothing has happened. Jacksonville said they will not acquire Tebow, New York still cannot find a general manager, and Arizona, San Diego, Chicago & Philadelphia are still interviewing coaches as I type. That makes their selections a bit uncertain.
Among the prospects a little has changed. Taylor Lewan and Jake Matthews have decided to come back to school. Alabama quarterback AJ McCarron may be considering the jump but will likely stay in school alongside his first round prospect teammate CJ Mosley. Everyone else you expect to see in the 2013 draft pretty much has declared or is keeping their options open.
For this week's projections I am going to try to do things a little bit different. And we'll start that off with the very first selection.
Let's get right into it:
1. Chiefs: Luke Joeckel OT Texas AM
The Chiefs are starting a new regime. And a new regime means… new quarterbacks, right? Well, after mulling it over for about a week now I'm ready to move Joeckel to the top of the board.
Why? While Geno Smith compares favorably to Donovan McNabb I think it isn't out of the question that the Andy Reid looks to another guy from Syracuse to be the quarterback of this team. Joeckel plays a premium position and there isn't an elite player at their greatest need. The sheer amount of talent that will be available with their second pick gives them the luxury of taking the highest rated player and plugging that hole later.
2. Jaguars: Jarvis Jones OLB Georgia
The only thing that will hold Jarvis Jones back from being a top two pick is whatever teams find when they analyze his previous back injury. Jones was asked to retire by doctors but continued his career pretty much unaffected by his back.
The Jaguars claimed Jason Babin off waivers in a desperate move for a pass rusher. It's time to draft talent where they need it most (other than quarterback but Blaine Gabbert may live to qb another year.)
3. Raiders: Star Lotulelei DT Utah
Dennis Allen has to take back control of this Raiders team and the first move will be getting rid of some of the dead weight on this defense. We don't have to name the names here, you know who should go by now.
Lotulelei is the first step towards rebuilding this team not only defensively, but in a character effort as well.
4. Eagles: Demarcus Milliner CB Alabama
I am not sure if the Eagles can absolutely dissolve their relationships with both Nnamdi Asomugha and Dominique Rodgers-Cromartie. But in the event they can get rid of one or both they will be gone.
Boykin was this team's best corner last year. Milliner is a better prospect than him coming out and if the Eagles get a chance to team him up with Boykin they could have the corner duo they THOUGHT they had when they made that Brinks delivery to Mr. Asomugha and Mr. Cromartie.
5. Lions: Damontre Moore DE Texas AM
Damontre Moore is one of the best pass rushers from the defensive end spot in the draft and extremely young as well. That is why he is held in such a high regard.
The Lions could benefit from him even if their current group of ends remain in tact. This team gave up way too many big plays for the level of talent they have. If Milliner were to be here, I think he gets serious consideration as well.
6. Browns: Bjoern Werner DE Florida State
The Browns are trying again with a new coach but the fact of the matter is that whoever is the coach pretty much cannot do a total rebuild. A lot of resources has gone into acquiring Brandon Weeden, Trent Richardson and Josh Gordon. That only means that this pick will be a defender. Werner is the highest rated defensive player available and also would help push Jabbaal Sheard.
7. Cardinals: Eric Fisher OT Central Michigan
Rumor is that the coachless Cardinals are going to try to sign Mike McCoy from Denver which would be a good move. We all saw the excellent job he did with Tim Tebow. If there is any coach in the league that can create an offense for Kevin Kolb to finally thrive in, McCoy is the guy.
With that said Kolb cannot thrive if he is constantly injured. Fisher is an athletic tackle who moves really well and projects to a left tackle in the pros. He'll keep Kolb's #4 jersey clean. Or at least he'll try really hard.
8. Bills: Geno Smith QB West Virginia
I love mocking the Bills because Buddy Nix pulls no punches. If he tells you he's going to draft someone, he is. Period.
With that said, Nix said that he wants a young franchise QB. While you can argue there isn't one in this draft… if you're going to gamble you can go a lot more wrong than Geno Smith. Smith had the college ranks on fire before his team imploded (mostly due to a horrific defense.)
If the Bills trade down, even slightly, they are taking Ryan Nassib who played for the current head coach this year at Syracuse.
9. Jets: Barkevious Mingo OLB LSU
The Jets seem attached to Sanchez and Rex long term. For better or worse that means that this pick ain't no quarterback, jack!
Mingo is the best hybrid left on the board and will take over for Calvin Pace/former Bills bust Aaron Maybin.
10. Titans: Dion Jordan DE Oregon
The Titans aren't replacing Chris Johnson so get that thought out of your head. Here is what they need to do though: rebuild that defense.
While their ends have played well in spots, no one is above competition. Dion Jordan is considered the best defensive player available on many teams boards and more than worth this pick.
11. Chargers: Johnathan Hankins DT Ohio State
Yes, San Diego needs a tackle or receiver but this pick is a little too high for either. Hankins is the pick because he is the highest rated defender available at a need for this defense.
If Mike McCoy becomes the coach, then you might see an offensive tackle (Fluker) here. Remember Denver went on a spree of drafting linemen the last few drafts.
12. Dolphins: Chance Warmack OG Alabama
The Fins need to sure up the line, and there is no tackle available. That's cool because their current tackles should be enough to hold things down while Jake Long moves on. They did a good enough job while he was injured.
With no tackles and Chance Warmack just staring them in the face how do they say no?
13. Buccaneers: Jonathan Banks CB Mississippi State
The Bucs pretty much said enough is enough when they gave Aquid Talib away for a fourth round pick to New England. Word is that Eric Wright is going to be released as well. Banks is a big corner from the SEC. He isn't an elite prospect but paired with hard hitting Mark Barron you may have something special.
14. Panthers: Kenny Vaccaro S Texas
Every other mock you see may have a defensive tackle here but I just cannot see Carolina going for another defensive tackle after they drafted two third rounders who were both busts at the position.
What this team NEEDS in the worst way is a defensive back. Nakumara should be playing indoor football with the way he gives up big plays. And no we aren't done talking safeties who give up big plays…
15. Saints: Ezekiel Ansah DE BYU
I pegged this pick as a reach last NFL mock draft I wrote but the more and more I think about it, it really isn't a reach.
The Saints defensive line needs help in a big way. The 270 lb sprinter from BYU could be just what they need to get after Cam Newton and Matt Ryan four times a year…
16. Rams: DJ Fluker OT Alabama
Remember the Rams signed Bears bust offensive tackle Chris Williams. Williams has a bum wrist and should not be depended on to be the tackle of the future for this team.
Fluker is an elite right tackle prospect. This is no reach, as long as he stays on the right side.
17. Steelers: Manti Teo ILB Notre Dame
I know the Notre Dame fans don't like this, but 17 is not a bad spot for Manti to land. Elite middle's go around pick eight, so in reality Te'os draft stock came back down to earth….. which is just nine picks later.
Hype can elevate you a good ten picks with no problem. It's just a shame that Te'o couldn't get off blocks and looked so slow in the National Championship. He's going to have to run really well (4.5 range) at the combine to get back the hype he had a month ago.
18. Cowboys: Sheldon Richardson DT Missouri
With the Cowboys moving back to the 4-3 they have to pickup some players to make the transition. One of such players would be a second defensive tackle. Richardson gets the nod over Jenkins as he is more of a nose.
19. Giants: Barrett Jones OG Alabama
The Giants have the pieces to win another title in the Eli era in place. If anything, they need to build the depth that elite teams seem to always have.
Jones can play any position well, so he is going to be more than welcome in New York.
20. Bears: Alec Ogletree ILB Georgia
If Urlacher retires then this team will need to add pieces to the linebacker corps. Some believe Ogletree is just as good as his teammate Jarvis Jones, which may not be true, but he is capable of being a good pro middle.
21. Bengals: Sam Montgomery DE LSU
The Bengals have one of the best defenses in football largely to their defensive line. Geno Atkins is simply one of the best defenders that no one seems to talk about. He can play all over the line and ruin an offense.
Michael Johnson has turned up his level of play as well: in a contract year. Expect him to test the waters. As long as Cincy retains Atkins they should be good to go with a Johnson replacement.
22. Rams: Eric Reid S LSU
Eric Reid struggled in the Chick Fil' A bowl but is still a fringe first rounder. The Rams are rumored to like him, and they need a safety bad.
23. Vikings: Keenan Allen WR California
AMFD2K* (dont steal that) is the reason this team made the playoffs, and also was eliminated. A backup qb better than Joe Webb is sorely needed but first and foremost whoever is the quarterback has to have better options down-field than Michael Jenkins and Jerome Simpson. No diss to those guys they have made big plays in their careers, but they aren't what you consider #1's in the NFL.
Allen has the size, hands, and ability to become a star in the NFL. Maybe he isn't better than AJ Green and Calvin Johnson, but those guys are once a decade.
24. Colts: John Jenkins DT Georgia
The Colts 3-4 was really banged up going down the stretch. Depth is a concern for all three spots on the line. John Jenkins is 360 plus and fits right in as your prototypical nose.
25. Seahawks: Cordarrelle Patterson WR Tennessee
The Seahawks have a lot to be thankful for this season. Mainly, drafting Russell Wilson and letting him play as a rookie. Russell's arm talent is insane especially when you consider he is throwing to an "above average" group of receivers. The best receiver on this team just might be the tight end.
Cordarrelle Patterson is the most physically talented receiver in the draft and will test crazy, but didn't accumulate the stats in college that elite receivers usually do. Sounds like someone Peter Carroll would gamble on? I think so too.
26. Packers: Tyler Eifert TE Notre Dame
Eifert to the Packers is a popular pick especially when you consider Greg Jennings and Donald Driver are going to be moving on. Will Jermichael Finley get paid? We'll see. Until then let's keep this pick.
27. Texans: Kevin Minter ILB LSU
Moving Minter into the first round. He was one of the few bright spots in the Chick Fil' A bowl alongside Mingo. 19 tackles. And no that's not a typo.
With Cushing's career getting off to an oft injured start, I don't see why the Texans wouldn't consider drafting a ILB early. We all saw they weren't afraid to move Demeco Ryans when the time came…
28. Broncos: Xavier Rhodes CB Florida State
WHAT DID I TELL YOU? WHAT DID I SAY?!!!
If the Bronos weren't going to get to New Orleans it was going to be for one reason and one reason only: this defensive backfield finally got exposed. And that is EXACTLY what happened.
Torrey Smith looked like 1998's Randy Moss in one-on-one coverage versus the 34 year old Champ Bailey. And when the game was on the line Rahim Moore did his best Nakumara impression. Point blank period: the Broncos need to stock up on defensive backs.
29. Ravens: DeAndre Hopkins WR Clemson
Randy Mo.. I mean Torrey Smith looked incredible versus Denver. This team could use a middle linebacker to take over for Ray Lewis. So why a receiver here?
Well, outside of Smith who do they have? Dennis Pitta and Anquan Boldin. One who is a tight end and the other who is winding it down. Hopkins would be a great replacement for Boldin.
30. 49ers: Matt Elam S Florida
The Niners play that fast, hard hitting style of ball and Matt Elam likes to fly around and hit people. Including his own teammates.
31. Falcons: Eddie Lacy RB Alabama
Eddie Lacy looked like the next coming of Ladainian Tomlinson in the National Championship. Soon as a defender thought they had a hit on him Lacy hit them with one of his quick spins or cuts and eluded them for extra yards. His stock cannot get any higher so he's entering the draft.
The Falcons can use a runner of the future. Jaquizz Rodgers made some big plays this weekend but I'm sure they've seen enough games to realize he isn't the type of runner who's a full time starter.
32. Patriots: Terrance Williams WR Baylor
And last but not least, the Patriots. This team has been one of the best teams in the league while starting Deion Branch for several games. The same Deion Branch that was cut twice and no one claimed him off waivers…. it just shows you when you have a system and players who know it, you can still do good things.
But what's better is when elite talent is in the system as we saw in 2007 when this team acquired Randy Moss for a fourth round pick. I don't think they can acquire a veteran at a discount like that this off-season (hey Lions, you want to give up CJ?) so they'll have to draft a top notch receiver here. Don't forget this guy almost put up 2,000 yards at Baylor… with no RGIII throwing him the ball.
What's Next: Click here for a way early 2014 mock!