Post Combine Mock Draft!
Updated: February 25, 2015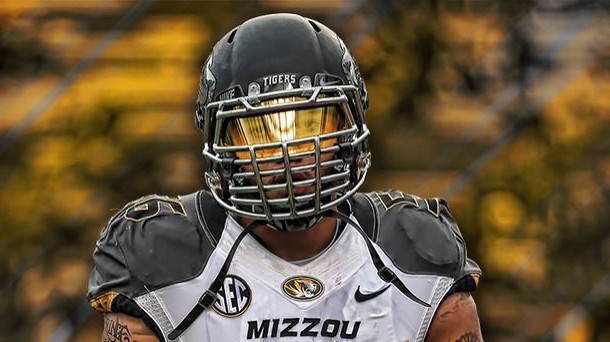 The 2015 combine is in the books. A lot of prospects did their thing and improved their position by a notch or two. But let's be fair, it was really all eyes on the quarterbacks and pass rushers over the weekend. Several of the top rushers put on a show and with that comes a new mock…
Picks below:
1. Buccaneers: Jameis Winston QB Florida State
Now that Josh McCown is gone, something has to be done. Previously I had Mariota here but there is only so long I can pretend that Jameis isn't clearly the better player. I know he has that all 3 AM team potential, but I think he can stay out of trouble long enough to hear his name called first overall and bring some excitement to a team that badly needs it.
2. Titans: Leonard Williams DT USC
The Titans will mull over quarterback but ultimately give Zach Mettenberger a whole year to prove himself. Mariota isn't a franchise-changing prospect in my opinion, and there will be little flack if the Titans draft the top lineman in the draft over him. Jurrell Casey is drawing a double on 90% of the snaps he plays.
3. Jaguars: Dante Fowler DE Florida
Fowler absolutely destroyed the combine as expected. He's a physical specimen who just seems to keep getting better year after year. You know the Jaguars usually play true to the draft board and I think Fowler is going to grade out as high if not higher than Williams.
4. Raiders: Amari Cooper WR Alabama
Kevin White had an excellent combine but not enough to erase Cooper's dominant film. Oakland needs a play-maker on the outside to help Derek Carr's development. Cooper is highly regarded and should be a solid pro.
5. Redskins: Landon Collins S Alabama
Now that Ryan Clark is retired it is time for the Redskins to proactively find a safety. Yes, yes, this is a slight reach but the next best safety isn't in Collins' class. What are they going to do otherwise? Bring back Laron Landry? Knock it off…
6. Jets: Randy Gregory DE Nebraska
The Jets are committed to Geno Smith so their attention can be turned to improving the defense. There is no receiver worth picking over Gregory here, so pure talent takes precedent over immediate need. Gregory gets the nod slightly over Beasley.
7. Bears: Vic Beasley OLB Clemson
Beasley absolutely flamed the combine and proved to be one of the best athletes in this entire class. With Mariota on the board the Bears will consider replacing Jay Cutler but ultimately fix their eyes on doing that in round two with Garrett Grayson (remember who wrote this first.)
8. Falcons: Shane Ray DE Missouri
The Falcons have one of the worst pass rushes in football. Let's be honest about it. Drafting arguably the quickest pass rusher in this class absolutely makes sense.
9. Giants: Brandon Scherff OT Iowa
Scherff is being compared to Zach Martin and that's a pretty good comparison if you ask me. The fact he's equally as good a prospect on the inside also makes him appealing to a Giants team with questions pretty much everywhere.
10. Rams: Marcus Mariota QB Oregon
Word is that the Rams have given Sam Bradford permission to seek a trade though Jeff Fisher has publicly denied reports. Don't be surprised to see Sam in Buffalo and Marcus Mariota or Jameis Winston in St. Louis next season.
11. Vikings: DeVante Parker WR Louisville
Kevin White had a great combine but Teddy Bridgewater may have something to say about drafting his primary target from college. It just makes too much sense.
12. Browns: Kevin White WR West Virginia
And here is Mr. White. Filling in for a suspended Josh Gordon, Kevin White will look to use his 4.3 speed to make Browns fans forget about the past. Maybe the Browns trade up slightly to get Mariota if he were to fall to 10, or maybe they trade back a little to opt for who they like better between Hundley/Grayson and let someone else come get White (Seattle?)
13. Saints: Alvin Bud Dupree DE Kentucky
The Saints are also looking to bring on some pass rushers, so picking the fast rising Bud Dupree is something they don't think twice about. He tends to have games where you forget he's there then all of a sudden he's all over the opposing quarterback.
14. Dolphins: Melvin Gordon III RB Wisconsin
Knowshon Moreno and Lamar Miller have been consistently inconsistent. Gordon's your prototypical feature back and has experience playing a large number of snaps per game.
15. 49ers: Dorial Green-Beckham WR Oklahoma
I still have the 49ers taking a gamble on the DGB express. I know the NFL isn't playing games with domestic violence but at the end of the day DGB's incident is over a year old, and he's still 6'5. Coach Tomsula is the kind of no nonsense type of coach that could unlock that potential.
16. Texans: Trae Waynes CB Michigan State
Waynes' impressive combine elevates him to the first corner taken. He plays with a chip on his shoulder and isn't afraid to hit someone, a much needed element in the Texans' backfield.
17. Chargers: Todd Gurley RB Georgia
San Diego had to depend on the undrafted Brandon Oliver to fill the loss of Ryan Matthews. They need an explosive back to shoulder the bulk of the carries. Can Gurley be that man? I think he can.
18. Chiefs: Jaelen Strong WR Arizona State
No receiver caught a touchdown pass for this team. None! Captain Checkdown Alex Smith didn't do this team any favors but then again this receiver squad needs a true playmaker. Jaelen Strong had a great combine and his specialty is adjusting to poorly thrown passes….
Jaelen Strong explosion numbers, and Paul Dawson's lack of them. RT @MockDraftHQ: What surprised you the most about the combine?

— Ryan Burns (@FtblSickness) February 25, 2015
19. Browns: Danny Shelton DT Washington
The Browns have invested heavily in their corners. There is a lot to be desired up front on both lines and if Shelton is there at 19 he would be a great pick to take over at the nose. Yes, Johnny Manziel is checking into rehab and is on shaky ground but he's still young and Brian Hoyer almost led this team to a playoff berth.
20. Eagles: Jalen Collins CB LSU
The Eagles need help in the defensive backfield. The Carey Williams acquistion didn't work out too well. Coach Kelly may bang the table and throw all the cards towards a Marcus Mariota trade, but until we get solid reports this is going to happen I'm projecting defensive help.
21. Bengals: Arik Armstead, DE/DT, Oregon
Michael Johnson's production was sorely missed as this squad struggled to get pressure on opposing quarterbacks.
22. Steelers: Shaq Thompson OLB/S Washington
The Steelers come into the draft in need of a yong corner every year, and every year without fail they go in a different direction first round. Shaq Thompson had a confusing combine, and apparently more teams are looking at him as a safety.
23. Lions: Eddie Goldman DT Florida State
Ndamukong Suh and Nick Fairley are both eligible for free agency, and without a doubt Suh will not be back.
24. Cardinals: Denzel Perryman ILB The U
The Cardinals need a inside linebacker and Perryman is near the top of the board at this point. The value and need boxes check off.
25. Panthers: Ereck Flowers OT The U
If the Panthers don't draft some offensive linemen Cam Newton should demand a trade. Ereck Flowers is a player who could go literally anywhere from 10-30 in this draft and will likely elevate on draft day. I like the way he gets downfield in the run game and that athleticism will go a long way with the mobile Cam Newton.
26. Ravens: Marcus Peters CB Washington
The Ravens would like to get a player like Trae Waynes but the combine elevated him outside their pick range. Thus, they move on to gambling on Marcus Peters.
27. Cowboys: Jordan Phillips DT Oklahoma
Jerry Jones is the type of owner-GM to always go against the grain. In the past this has worked out favorably as he's hit on some gems, especially on the offensive line. With his team desperately needing a pass rush from this defensive line, the fast riser Phillips will definitely be on Jerry's board.
28. Broncos: La'el Collins, OT/G, LSU
Somehow La'el Collins falls in this 2015 NFL Mock Draft projection (along with Andrus Peat.) Gary Kubiak can have his pick of any of the good remaning linemen to fix the constantly shuffling mix in-front of Peyton. I predict Owen Daniels finds his way in Denver next season, so no Maxx Williams here.
29. Colts: Markus Golden DE Missouri
The Colts could stand to grab another pass rusher as Cory Redding is probably set to retire after this next season.
30. Packers: Eric Kendricks ILB UCLA
Eric Kendricks is the prototypical inside linebacker prospect in this draft class. Seeing that this squad has tried to mend their problems on the inside by moving Clay Matthews out of position, it is finally time to move on from AJ Hawk and draft at his position.
31. Seahawks: Maxx Williams TE Minnesota
The Seattle Seahawks for all their greatness is a team that still lacks playmakers. I doubt we'll ever see this team invest heavily at the wide receiver position.
Now that the blunder of SB49 is behind them, Seattle is going to have to find a way to manufacture big plays without big money receivers. You could argue that the lack of a big target is the reason Seattle lost this game. Luke Willson registered zero catches in the game and missed a key block on Akeem Ayers that set up the goal-line stand.
32. Patriots: PJ Williams CB Florida State
Is Darrelle Revis going to return or is he going to cash in on yet another big money short term deal?