How Does Monte Kiffin and 4-3 Defense Affect Cowboys Draft Strategy?
Updated: January 11, 2013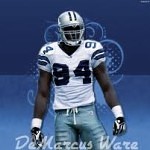 In case you are living under a rock, the Dallas Cowboys missed the playoffs again. As it always seems with America's team a mass panic spread throughout the organization and Jerry Jones once again made prophetic statements such as "changes will be made."
With that said, Rob Ryan was let go and the 3-4 defense went with him. In is coming 73 year old Monte Kiffin and his 4-3 defense:
The Cowboys are moving to a 4-3 alignment under DC Monte Kiffin, something common among all their Super Bowl championship teams.

— Ed Werder (@Edwerderespn) January 11, 2013
How will this effect the Dallas Cowboys draft?
Really, not much. The Cowboys have most of the players already to make the shift. OLB Demarcus Ware will probably presume a Von Miller type role which will be playing OLB on first and second round, then strictly rushing the passer on third down.
The Cowboys linebacker corp is already pretty solid if they go with Ware and Carter on the outside with Sean Lee in the middle. The only issue would be the defensive line and the two DE/OLB hybrid players who are probably their best. Is Ware going to be a defensive end or a outside linebacker mainly? Is Anthony Spencer going to be resigned? Where does he fit in?
All of these questions have to be answered but as far as the 2013 NFL Draft goes I think it's almost a certainty the Cowboys go with a 4-3 defensive end or a true defensive tackle. Guys like Sheldon Richardson, Kawaan Short, and Sylvester Williams all just became serious options for Big D.
We'll see what they decide to do.