March Madness: 2015 NBA Mock Draft!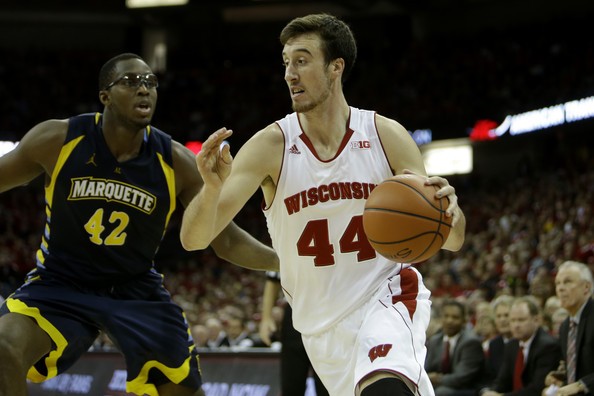 As March Madness goes into full effect we certainly don't want to forget that there is a whole draft season waiting to happen in the world of basketball! Some of the prospects such as Karl Towns Jr. and Jahlil Okafor are looking really strong right now, but how do they project to the NBA?
Over on the NBA mock draft creator, DRE311 shared his early projections.
Check them out below:
1. T'Wolves: Jahlil Okafor C Duke
2. Sixers: Kevon Looney SF UCLA
3. Magic: Brice Johnson PF North Carolina
4. Jazz: Kelly Oubre SF Kansas
5. Celtics: Justin Jackson SF North Carolina
6. Lakers: Dakari Johnson C Kentucky
7. Pelicans: Emmanuel Mudiay PG Congo
8. Pistons: Shannon Scott PG Ohio State
9. Bucks: Isaiah Taylor PG Texas
10. Kings: Sam Thompson SF Ohio State
11. Knicks: Terry Rozier PG Louisville
12. Nuggets: Aaron Harrison SG Kentucky
13. Raptors: Marko Arapovic PF Croatia
14. Suns: Norman Powell SG UCLA
15. Hawks: Chris Walker PF Florida
16. Hornets: Sam Dekker SF Wisconsin
17. Nets: Branden Dawson SF Michigan St.
18. Wizards: David Kravish PF California
19. Bulls: Darrun Hilliard SG Villanova
20. Pacers: Winston Shepard SF San Diego St.
21. Mavs: Andrew Harrison PG Kentucky
22. Grizzlies: Caris LeVert SG Michigan
23. Warriors: Frank Kaminsky C Wisconsin
24. Blazers: Jake Layman SF Maryland
25. Rockets: Jerian Grant PG Notre Dame
26. Heat: Willie Cauley-St… C Kentucky
27. Thunder: Karl Towns C Kentucky
28. Clippers: Mario Hezonja SG Croatia
29. Spurs: Tomas Dimsa SG Lithuania
30. Cavs: JerShon Cobb SG Northwestern