2017 NFL Mock Draft Round 1: Super Bowl LI Edition
Updated: January 27, 2017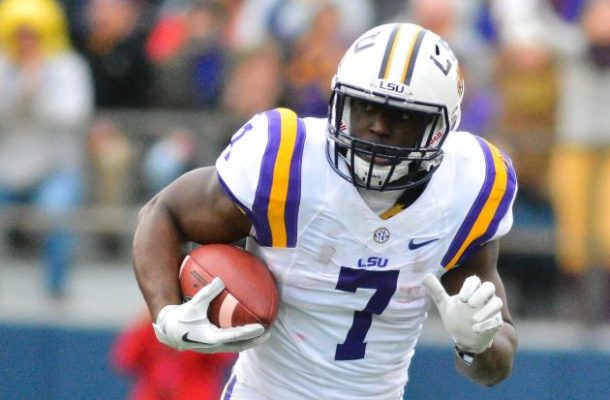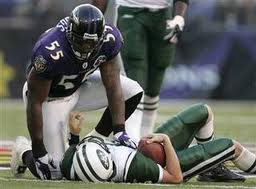 16. Ravens: Derek Barnett DE Tennessee
Suggs and Dumervil aren't what they used to be. Baltimore needs pass rushers and Bennett fits that role. He's a double-digit sack kind of guy and put up great tackle for loss numbers as well, showing he can play against the run as well.
17. Bears: Deshaun Watson QB Clemson
With teams filling needs with good picks up to this point, Watson has fallen and teams will likely be trying to trade up for him. Washington needs help on DL and LB, but there's no one out there that wouldn't really be a reach so trading back makes sense here. They'll likely take the Bears 2nd rounder and maybe a future 1st or maybe a combination of 3-4 picks. Either way, they'll likely get good value for this pick with Watson still out there and Chicago will be excited to get him to fill their only major hole on offense.
18. Titans: Corey Davis WR Western Michigan
Some may say that Davis is the most talent receiver this year and Tennessee really needs a #1 guy for Mariota to be able to find regularly. His talent and consistency are impossible to ignore. He would be a steal at this point.
19. Buccaneers: Malik McDowell DT Michigan State
The Bucs need an impact player on the DL besides McCoy. McDowell's talent is incredible, but his numbers this year were underwhelming. His talent implies he should be a top-5 pick, but his statistical performance this season have dropped him to the late 1st. He would be a nice additional to Tampa's line.
20. Broncos: Cam Robinson OT Alabama
The Broncos need help across their entire OL. Cam Robinson went up against some of the best college rushers at Bama and has proven he can protect the QB as well as get out and run block effectively. He would be a great addition to their offense.
21. Lions: Jalen Tabor CB Florida

Pass rushers and LB are bigger needs for the Lions than CB, but they still need a cover guy to go with Darius Slay. Florida has a great history of quality DB's and Tabor is no exception. He would be a nice addition to their secondary.
22. Dolphins: Ryan Ramczyk OT Wisconsin
With Brandon Albert unlikely to stay, Miami will need some OL help. Tunsil would probably slide over to LT and Ramcyzk could fill in at G and could give them one of the better lines in the league.
23. Giants: Dalvin Cook RB FSU
This would be a great value pick for the Giants. Perikins is more of a complimentary guy than a 3-down back. Cook is a 3-down type and could carry a larger majority of the workload with the luxury of having Perkins available when the situation calls for it.
24. Raiders: Raekwon McMillan ILB Ohio State
Oakland's offense really came alive this season, but their defense has some holes, mainly in the middle of their defense. Ohio State has had a great track record of defensive players moving on to the next level. McMillan has the prototypical size you want in a ILB and would be a nice compliment to Khalil Mack and Malcolm Smith.
25. Texans: Dan Feeney OG Indiana
The playoff game against New England was the nail in the coffin that proved Osweiler isn't the answer at QB for the Texans. But after the top 3 guys, any other QB would be a big reach in the 1st round. OL is a big need as well though, so taking the best available there would be solid. Freeney's potential combined with his 4 years of starting experience at Indiana makes him a very likely candidate for them here. They could also look at a guy like Garett Bolles out of Utah.
26. Seahawks: Garett Bolles, OT Utah
Their NFC divisional round game vs Atlanta showed the glaring need at OL the Seahawks have. They've had to let go off OL in order to pay for guys like Earl Thomas, Richard Sherman, etc. They have all the talent at every other position, but without a good OL you can't compete for a championship. Bolles is only one piece, but it's a good start to bolster their front five.
27. Chiefs: Jarrad Davis OLB Florida
Derrick Johnson is nearing the end of his career and the Chiefs need to find a good replacement. Davis doesn't have the typical size for an ILB, but that hasn't been a big problem in recent years when they have good speed (see Deion Jones). His speed and anticipation should allow him to play well at the next level.
28. Cowboys: Tim Williams OLB Alabama
Dallas has made some risky picks on edge rushers in recent years and they haven't really panned out. Tim Williams is no exception to off-field issues, but his talent is impossible to ignore. Jerry Jones is no stranger to taking shots at guys like this and he would improve their ability to get to the QB.
29. Packers: Quincy Wilson CB Florida
Matt Ryan exploited Green Bay's biggest weakness and it's obvious they need help stopping the pass. Wilson has the size and skills to be a #1 guy and cover the opponent's top wideout, but he'll need to improve technique or NFL receivers could take advantage of him. That's something good coaching can fix though.
30. Steelers: O.J. Howard TE Alabama
Howard is the clear-cut #1 TE in this class and would slide right in and fill a hole the Steelers have had since Heath Miller left. He has the potential to be a Tony Gozalez/Gronk type in the NFL if he can become more polished.

31. Falcons: Budda Baker, S Washington
The Falcons have the best offense in the league and their defense is on the incline. Their defense is still very young, but has a lot of potential and they love guy who can attack on that side of the ball. Budda Baker fits that better than any DB with his size and speed. He would boost their secondary with his versatility and would be a great addition alongside last year's 1st round pick Keanu Neal.
32. Patriots: Forrest Lamp OT Western Kentucky
Eventually, the Patriots will need to address OT. Lamp would be a nice addition at RT to help solidify their OL. They could also look at OLB, but that seems less likely at this point and will probably be something they look at on day 2.
Pages: 1 2