6 WILD Trades that May Happen in the 2017 NFL Draft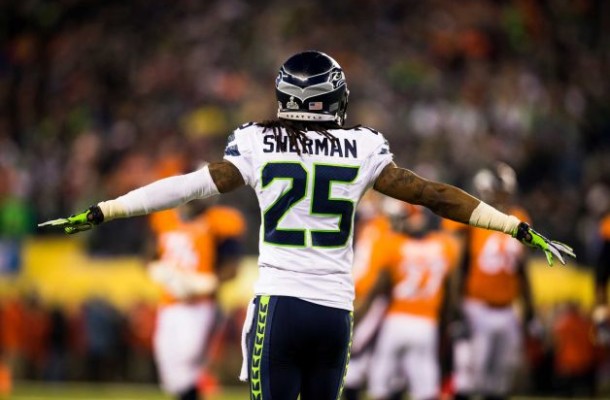 Who will stay? Who will go? What teams will win the 2017 NFL Draft?
Don't we all want to know. Well, luckily we only have a few days until all questions are answered this Thursday!
As we all know, not only draft picks are going to get traded but quite a few players are on the block as well. Where will big names like Richard Sherman be playing next year?
Check out danjr's latest full mock here with the top 6 trades that could happen.
Or check out the trades below:
Throwing some trade scenarios out. I use the Jimmy Johnson chart to help with trade compensation. Leave comments. 4/22
1. Browns: Mitch Trubisky QB North Carolina
***TRADE***The Browns trade picks 12 and 33(2nd rd) to the Titans for pick #5. The Titans will want to recover their lost 2nd round pick this year and the Browns will want to ensure they get their QB. They cannot wait in the event the Jets, Bills or other team will want to take Trubisky.
2. Bengals: Jonathan Allen DE Alabama
***TRADE***Cincy trades picks 9 & 73(3rd rd) to the Jets for the #6 pick. Concy has to get younger and more productive up front on defense .They need to stop the run and generate a pass rush. Allen can do both and will slide in right next to Geno Atkins and be able to kick outside when needed.
3. Redskins: Malik Hooker S Ohio State
***TRADE***The Skins trade picks 19 & 81(3rd round) to NO for pick #11. This trade is not really close to being even on the chart as Washington gets a steal. This was all part of a larger plan for the Saints to move back but i'll save it for later. The Skins have never truly replaced the great Sean Taylor and Hooker has drawn comparisons to Ed Reed. This will fill a huge need and they can get a top 5 talent for a steal.
4. Seahawks: Forrest Lamp OT Western Kentucky
***TRADE***The Seahawks trade pick 26 and CB Richard Sherman to the Ravens for picks 16 and 47(2nd rd). This swap of 1st rd picks and value of the 2nd round pick values Sherman at the 730 or about the 24th pick in the 1st round. The Seahawks have to upgrade on the OL and Lamp is the best in this class. He can be a Pro Bowl guard and if needed move to tackle.
FLIP THE PAGE BELOW FOR THE REST OF THE TRADES!
Pages: 1 2