Expand the Brand: FINAL 2017 Mock Draft!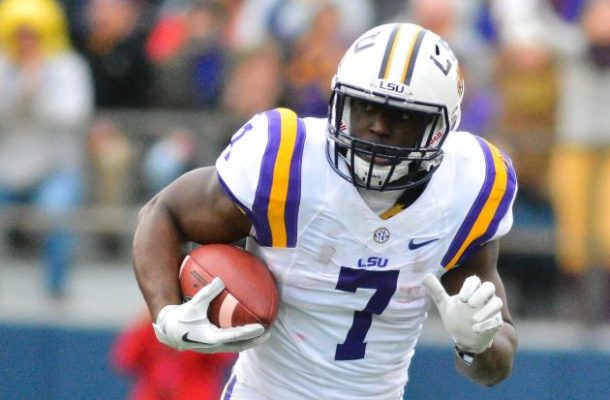 Today is the day. Hundreds of players have trained for this moment and in a few hours it is about to happen: Draft Day.
The 2017 NFL Draft is going to be a great one and the one certain thing we know is that NO ONE knows who the first 32 players are going to be picked. I've seen as many as 60 players projected into the first round. It is going to be wild.
If you've covered the site you know that we highlight the community mock's but it is time for YA BOY to drop his coveted selections.
It is time to EXPAND THE BRAND and lock in.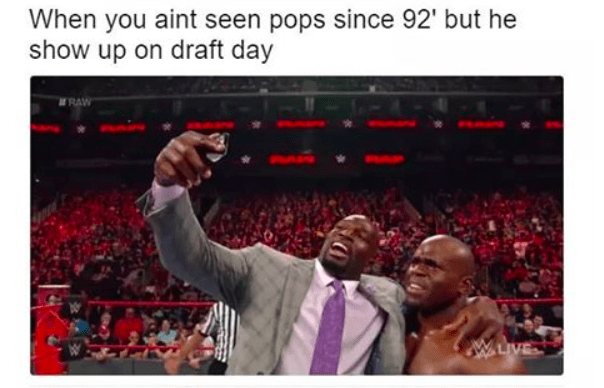 Here is my Final 2017 NFL Mock Draft:
Please follow us on twitter @mockdrafthq.com or find us on Facebook as Mock Draft Hq.
1. Browns: Myles Garrett DE Texas A&M
The CLEVELAND BROWNS BRAND needs a new face of the franchise and are in the perfect position to grab one. That's why they go with the 21 year old physical clone of Julius Peppers. If he can play up to his physical talent even just a little bit the Browns are grabbing the next super talent at DE for the next decade.
2. 49ers: Mitch Trubisky QB North Carolina
Yes, the 49ers need a QB of the future. However don't let this distract you from the fact that Colin Kaepernick still hasn't been signed.
3. Bears: Solomon Thomas DE Stanford
The draft process has helped Solomon Thomas in a major way. We thought Jonathan Allen would be here but on second look there may be a legitimate gap between the two.
4. Jaguars: Leonard Fournette RB LSU
Everyone has this pick locked in. Unless a trade happens, it seems like a given.
5. Titans: Malik Hooker S Ohio State
The Titans are going to pick their favorite of the three DB's here.
6. Jets: Jamal Adams S LSU
The Jets have had all sorts of problems at defensive back so they have to go to the one place that will remedy all that: D-B-U.
7. Chargers: Marshon Lattimore CB Ohio State
Again, to not be repetitive but yet another team that will wait for the DB shake up and get who's available.
8. Panthers: Corey Davis WR Western Michigan
This will be OJ Howard or Corey Davis. I know this isn't a popular pick but the Panthers HAVE to introduce an element of speed and reliability to Cam Newton's world. The Funchess thing isn't working. Tedd Ginn is off the team again. Davis has the most potential out of the deep threats in this draft.
9. Bengals: Cam Robinson OT Alabama
A healthy & quiet Cam Robinson is still one of the ten best players in this draft. If there is anyone that takes the chance here it is Marvin Lewis. Quietly 17 teams flew down to Alabama to get a look at him and I'm convinced that this isn't coincidence.
And guess who had him as his #1 player in this draft for two years… hmmm…
10. Bills: Marlon Humphrey CB Alabama
Stephon Gilmore took his talents to New England. Humphrey is super physical and ironically compares to Gilmore well with the way he smothers WR's space.
11. Saints: Reuben Foster ILB Alabama
Yes the Saints just used a first rounder on a linebacker two years ago (Stephone Anthony) but the position is still shaky. Manti Teo has been added but he hasn't exactly set the world on fire as a pro yet.
12. Browns: Jonathan Allen DE Alabama
No QB? Nope. Anyone notice Brock Osweiler hasn't been cut yet? Allen's too good to get past this solid Browns defense that can always use talent.
13. Cardinals: Tre'Davious White CB LSU
As great as the Honey Badger is, the best ability is AVAILABILITY. I've been converted solidly over to the availability > talent crowd. White can play all over and make an impact anywhere in this backfield.
14. Colts: Ryan Ramczyk OT Wisconsin
Can Andrew Luck get some help? Yeah let's not use a premium pick on another 5'11 WR and make it count.
15. Eagles: Gareon Conley CB Ohio State
The Eagles pretty much HAVE to take a DB here. Conley it is.
16. Ravens: Mike Williams WR Clemson
Steve Smith Sr. "Iced Up" for the last time and left a huge hole for a tough WR to fill. Williams, who recovered from a freak neck injury, seems to be tough as anyone in this class.
17. Redskins: Christian McCaffrey RB Stanford
I think the Redskins are a potential trade up prospect (what's up Tribusky) but they may not have enough fire power to do it. If they stand pat this goes down to drafting a RB that doesn't fumble as much as Matt Jones and replaces Desean Jackson's big plays.
18. Titans: John Ross WR Washington
The fastest man in the draft goes to the Titans. It's only right. This offense just got really scary.
19. Buccaneers: Dalvin Cook RB FSU
Why pass on Cook here? The Bucs need a reliable runner and Cook is right there in Tallahassee. Not to mention the QB here is a familiar face.
20. Broncos: O.J. Howard TE Alabama
Ever since Julius Thomas left Denver has gotten zero production from the tight end position. No disrespect to anyone but there isn't any tight end close to OJ Howard on this team. Help those young QBs.
21. Lions: Taco Charlton DE Michigan
I should mock a WR here but there isn't one that would justify skipping on Charlton for Detroit.
22. Dolphins: Sidney Jones CB Washington
Ever since Brent Grimes went to Tampa Miami has needed help at that spot.
23. Giants: Garett Boles OT Utah
Free agency was good to the G Men but there are still concerns about Ereck Flowers and where he will play. Looks like NY needs another tackle to move Flowers to his best fit.
24. Raiders: Adoree Jackson CB USC
WR? CB? Return man? You know how I feel about players without a position but Jackson's skill set is unique enough to get him drafted for his elite return game.
25. Texans: Derek Barnett DE Tennessee
I know Clowney came on strong last year, but how many years will JJ Watt be playing pro ball? The bright lights of Hollywood seem to be calling him, the Texans better not be left empty handed.
26. Seahawks: Forrest Lamp OT Western Kentucky
Is Russell Wilson ever going to get help on the offensive line?
27. Chiefs: DeShone Kizer QB Notre Dame
I originally had Watson here but I cannot lie to myself anymore. Kizer is going to be picked first. He is right there talent-wise and this team that can afford to let him develop into a top QB (for all four quarters.) Someone will take him before Watson who is closer to a finished product with his own flaws.
28. Cowboys: Malik McDowell DT Michigan State
Dallas has taken chances on other players who shall not be named to generate the pass rush and still came up short. McDowell is a great player if you're still playing meaningful games… at least that's the knock on him.
29. Packers: Tim Williams OLB Alabama
Whether or not Tim Williams is a limited pass rusher is another conversation. Green Bay has drafted several players to generate the pass rush and cannot afford to leave this draft without more young rushers in tow.
30. Steelers: Joe Mixon RB Oklahoma
I know, I know. The negativity has your attention but Joe Mixon is still one of the best runners in the country. Without the drama he's going top 15. Coach Tomlin will take a chance on talent and needs someone to split time with his #1 runner in Bell.
31. Falcons: Charles Harris DE Missouri
The Falcons go with a Atlanta prospect to generate some pass rush.
32. Saints: Isaiah Jones WR East Carolina
The Saints traded Brandin Cooks and don't seem to have anyone to fill the void. Zay Jones is very coveted quiet as kept and I'd be surprised if he's here. Look for ATL as another possibility.