2017 Mock NFL Draft: Week 13 Picks
Updated: December 5, 2016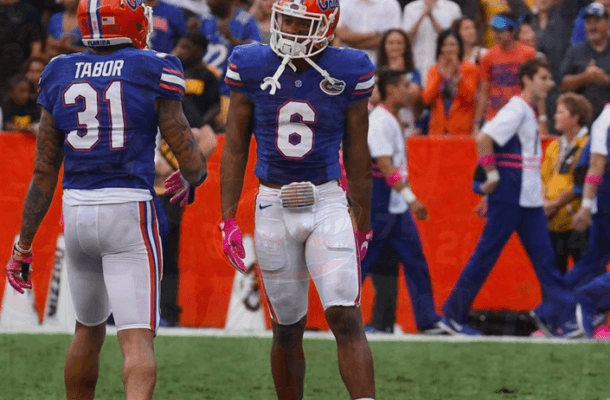 Things have certainly changed in the NFL. The Dallas Cowboys, Atlanta Falcons, Kansas City Chiefs, Oakland Raiders, and New England Patriots look like the heads of their conferences. There was once a time where we would all laugh at some of these teams but they have quickly changed to NFL powerhouses.
Cowboysfan1993 is back at it with another mock draft for us. He has posted his Week 13 2017 NFL Mock Draft for us all to enjoy. Check it out and please share and comment as well.
His 2017 mock draft picks below:
1. Browns: Jonathan Allen DE Alabama
2. 49ers: Myles Garrett DE Texas A&M
3. Jaguars: Jalen Tabor CB Florida
The Jaguars should have been better this year, but they weren't. Some of it falls on the offense, but the defense hasn't been doing its job even with Fowler and Ramsey. They need to continue to add to their defensive ability and giving Ramsey a running mate would help. Tabor is a good 6'0″ with better athletic ability than Hargreaves. He is best in man where he can line up face to face with a receiver. He has nice flexible hips to turn and run. He tackles well, though inconsistent with hesitation to aid in the run game.
4. Bears: Jabrill Peppers S Michigan
5. Jets: Mitch Trubisky QB North Carolina
6. Titans: Jamal Adams S LSU
7. Panthers: Leonard Fournette RB LSU
8. Bengals: Mike Williams WR Clemson
9. Saints: Zach Cunningham ILB Vanderbilt
10. Chargers: Malik McDowell DT Michigan State
11. Browns: Deshaun Watson QB Clemson
12. Colts: Ryan Ramczyk OT Wisconsin
13. Cardinals: Sheldon Dawson CB UT Martin
Sidney Jones Washington. Outside of Peterson the Cardinals don't have anyone to man the other CB spot. Jones is a player in the mold of Marcus Peters. He isn't as big or as physical, but he gets the job done. He is a ball hawk and is actually better in coverage than Peters is. He can play press, zone, man in any scheme and do fine.
14. Titans: John Ross WR Washington
The Titans best WR is Kendall Wright and he is just solid. They need someone who can be a consistent threat to defenses and to help Mariota improve on an already solid NFL career. Ross may only be about 5'10", but he possess elite long speed and a great abilty to find routes. He is also quick. Rare to find a kid with speed and route running this early in a career. He did have an ACL injury last year which could raise some concerns.
15. Bills: Corey Davis WR Western Michigan
The Bills have no receivers outside of Sammy Watkins. Getting someone who offers a threat if and when Watkins gets hurt would help the Bills win games. Davis is a big 6'3″ 215 lbs. WR who has great hands and abililty to get separation in his routes. He has decent but not great speed. He isn't as physical getitng off blocks as one would like though.
WAIT! We aren't done yet!
FLIP THE PAGE BELOW FOR MORE PICKS!!
Pages: 1 2