6 SHOCKING Draft Day Trades That May Happen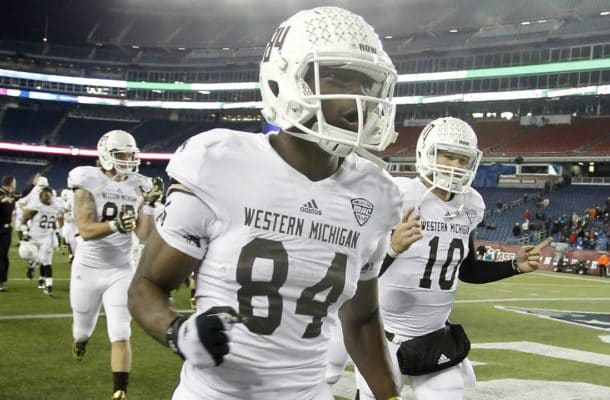 We are just two weeks away from the 2017 Draft! It has been a pretty quiet draft season, but that doesn't mean that the actual draft won't be a spectacle to be seen. Teams will be shuffling the board until the last second so you know trades are bound to go down.
Who will be traded? What picks will be swapped?
danjr has hit us with his Top 6 Draft Day trades: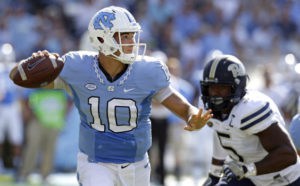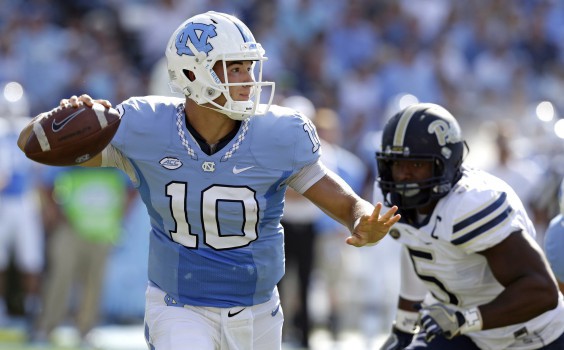 2. Jets: Mitch Trubisky QB North Carolina
***TRADE***Jets trade picks 6, 39(2nd rd), 150(5th rd) & 2018 1st rd pick to SF for the 2nd pick in the draft. SF is looking to move as they have been linked to a specific prospect that they would get better value for. The Jets…specifically HC Todd Bowles & GM Mike Maccagnan are on the hot seat and this could be their last year. Most experts are saying to get some young talent this draft and tank this season for a "better QB" next year but the way I see it is that if the HC/GM arent going to be here to acquire that future QB why give the next GM future picks. This is an act of desperation but it actually might be enough to buy this regime another year or 2.
6. Panthers: Solomon Thomas DE Stanford
***TRADE***The Panthers trade picks 8 & 64(2nd rd) to SF for picks 6 & 143(4th rd comp). This trade is within 36 pts on the value chart. The Panthers miss out on Fournette so they cannot afford to let the Chargers or another team(Cincy/NO) trade up for Thomas. Julius Peppers & Charles Johnson may be in their last years in the league & they traded away Kony Ealy. Restocking the pass rush will be crucial to ensuring the defense stays strong after this year.
9. Browns: Malik Hooker S Ohio State
***TRADE***The Browns trade picks 12, 33(2nd rd) & 108(4th rd) to Cincy for picks 9 & 41(2nd rd). This trade is within 18 pts on the value chart. Cle needs Safety help badly and Hooker is a game changer. Hooker has drawn comparisons to Ed Reed and Earl Thomas so the Browns get 2 massive defensive upgrades. The main prospects that make sense for the Browns are Hooker & Lattimore but with Cincy/Buffalo/NO picking ahead there is no guaranty either will be there at 12.
19. Seahawks: Garett Boles OT Utah
***TRADE***Seattle trades picks 26, 102(3rd rd comp) & 2018 3rd rd pick to TB for pick 19. Seattle is not shy about trading and giving away future picks. The Seahawks need OL help & Bolles is the best tackle in this draft. Ramczyk has medical concerns and Lamp projects to be a guard. Also, Den/Mia/NYG/Hou all have OL needs so they have to move up to ensure they get the help they need.
24. 49ers: Patrick Mahomes QB Texas Tech
***TRADE***SF trades picks 39(2nd rd from NYJ) & 66(3rd rd) to Oak from pick 24. This trade is within 30 pts on the chart. SF needs to get a QB for the future and once Mahomes made it past NYG the 49ers could comfortably move up and jump Houston who needs a QB plus KC or Pitt who have been linked to QBs. Mahomes has been getting crazy hype lately and would be a shock at this point if he doesnt go in rd1.
28. Jaguars: Cam Robinson OT Alabama
***TRADE***Jax trades picks 35(2nd rd), 68(3rd rd) & 148(5th rd) to Dallas for picks 28 & 92(3rd rd). This trade is within 30 pts on the chart. Jax went defense heavy in FA & in this draft they are going hard on the offensive side. They got Fournette with pick 4 & traded for Brendan Albert but they still need more on the OL. Robinson projects to RT or at worst a Guard so look for him to start day 1 as they will give Blake Bortles 1 more year to prove himself before deciding if they need to move on next season.