6 Players the Steelers BETTER Draft in 2017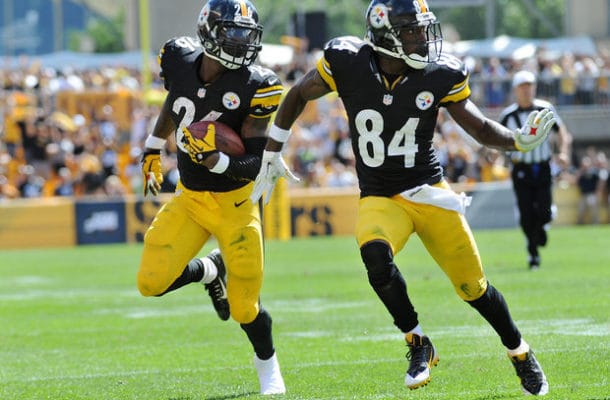 The Steelers are primed for a possibly historic 2017 season. One could argue that they have the top two non-quarterback offensive players in football on the squad. Combine that with a veteran QB who already has two rings and anything is possible to happen.
Anything is possible… if the Steelers can get some stops. I think Chris Hogan just caught another pass somewhere on Heinz Field.
So how do the Steelers rebuild?
Let's look at the latest 2017 Steelers mock draft by twitch333:
Start of mock season.
1. Steelers: Cam Robinson OT Alabama
1st Rd pick 30 Draft to play right Tackle and compete with Villanueva for the starting spot.
2. Steelers: Ryan Anderson OLB Alabama
2nd Rd pick #62 Its a deep draft with lLnebackers and DE edge rushers in a 3-4 scheme. Anderson fits great behind Harrison til he's ready.
3. Steelers: Sidney Jones CB Washington
3rd Rd pick #94 Top 10 talent but with injury falls. No brainer here. next year he will start opposite of Burn. Great fit with the team and it's direction
4. Steelers: Duke Riley OLB LSU
3rd Rd pick #105 Can play outside and inside Linebacker. will be great depth behind the 2 starting ILB's.
5. Steelers: Xavier Coleman CB Portland State
Howard Wilson 4th Rd pick #135 Wilson could start as the nickle CB and size and speed will help the team from the start. If Golson can't play Gay will start as the #2 DB and Wilson will get playing time quickly
6. Steelers: Jamaal Williams RB Brigham Young
5th Rd pick #173 Big back with speed and years doing so. will play well with 10-15 touches every week but no more. So if Bell is gone Williams will have a year under him and middle Rd backs are great to have in a pinch