Super Bowl LI NFL Mock Draft Version 1.0
Updated: February 1, 2017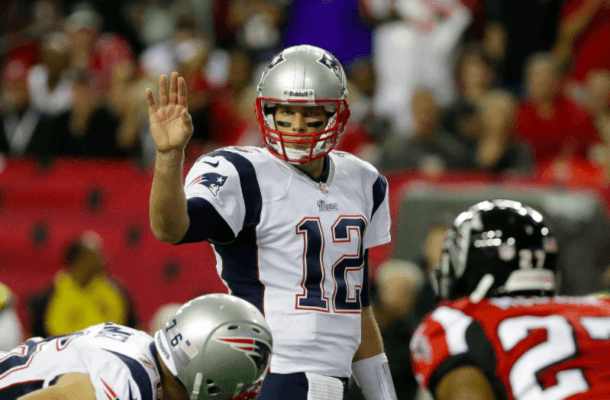 Super Bowl LI is ready to set things off in Houston! The Falcons and Patriots are getting ready to duke it out for the #1 spot in all of professional football and it should be a good game.
For those of us that are fans of the 30 teams that didn't make it to the dance, draft season is here. What will your favorite team do? Well, no one knows but we do have a community of draft experts ready with the latest projections for February 2017!
Check out nflinsiderscout's latest 2017 mock draft for the top 10 teams:
This is my first NFL mock draft of the year, based on my insider resources and talking to scouts and other high respected sources close to teams this is what I've came up with. "WITH TRADES!!!"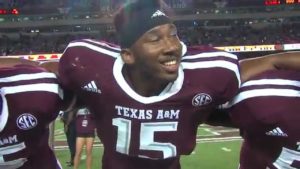 1. Titans: Myles Garrett DE Texas A&M
*VIA TRADE* Titans trade; 1st round 5th pick , First round 18th pick, 2018 4th round pick Browns trade; 1st round 1st pick, and 2018 3rd round pick. Now this is a win-win trade. With this trade, the Browns get 3 first round picks out of this draft, along with a early second round pick.The Browns also have a long history of trading away every 1st pick they've had. The Titans need serious help on defense, the past couple of years they have been around the bottom of the league on defense. With the audition of Garret the Titans will be more productive, and I will even bet that they make playoffs in 2017-2018 season and don't be surprised if they make a strong run in the playoffs.
2. 49ers: Deshaun Watson QB Clemson
This pick is no surprise to many. The 49ers need a new QB to be a franchise type of player. Kaepernick nor Gabbert are gonna take this team to a super bowl anytime soon. The 49ers are coming off one of their worst years in the NFL. Their offense ranked last, and they started 3 different QB's this year. Watson is a franchise type of player. Dabo Sweeney (former head coach) had high praise for Watson, saying that any team that passes up on him is passing up on Michael Jordan. With a new coach possibly Kyle Shannahan and new GM John Lynch there's no doubt in the world they will draft a offensive player, especially a QB.
3. Bears: Jonathan Allen DE Alabama
This pick is another not so surprising. The Bears defense is one of the worst this league has seen in awhile. They are getting older, and becoming more injury prone. With this pick, they will start rebuilding their defense, and don't be surprised if they trade big to get back in the first round and get another defensive player.
4. Jaguars: Derek Barnett DE Tennessee
The Jags in my opinion are 1 player away from having a break out season. Bortals is a young star in the making, but the defense needs a few young talents to really help and push them. This pick is not a rebuilding pick, but it is simply a position they must get help with on defense. Give this team a few years and they will be a really good football team.
5. Browns: Cam Robinson OT Alabama
This pick can be surprising to some, but the Browns O-Line is getting old and they need newer talent. Joe Thomas does not want the Browns to draft a QB first, but since they have 3 picks now, they are going to rebuild with the 3 biggest stars to really help them. Cam is a star in the making, with the right guidance he can be a superstar. The Browns are known for having talent on the line and Cam will really help.
6. Jets: Marlon Humphrey CB Alabama
Some people have Peppers going her or even Fournette, but I have the Jets going cornor here. With Reves getting older, the Jets need a replacement. Humphrey was one of the best on defense in college.
7. Chargers: Jamal Adams S LSU
The Chargers have a really bad defense, especially at the safety position. Adams is a real threat to defenses, and he's a hard hitter. But the Chargers are going to need to keep drafting defensive players in order to make progress.
8. Panthers: Leonard Fournette RB LSU
This pick is simply based on team need. The Panthers were one of the worst in rush yards per game last season. With the addition of Fournette, they can start to be super bowl contenders.
9. Bengals: Malik Hooker S Ohio State
The Bengals will need to go defense with this pick, every year they are a playoff bound team. In this draft, drafting Hooker will really impact their defense and really help them in their division.
10. Bills: Solomon Thomas DE Stanford
The Bills need real defensive help. With the departure of Mario Williams they need someone to really fill in his spot. Thomas will really help the Bills, the division their in is souly based on offense, so the Bills need to think out of the box and get a young defensive star.
11. Saints: Reuben Foster ILB Alabama
This pick should be no surprise. The Saints had a total of 27.5 sacks last season, which was one of the last in the league. With the addition of Foster this team will become really good on defense