Latest 2017 Mock NFL Draft!
Updated: February 12, 2017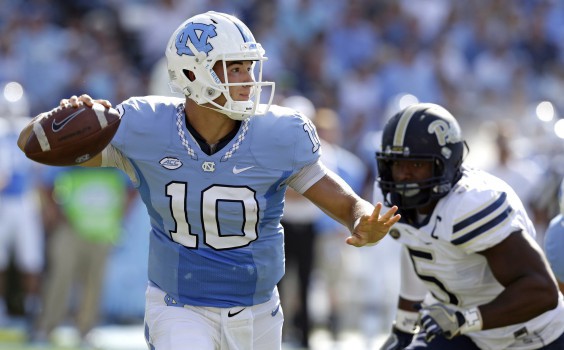 The Super Bowl hangover is finally over. Everyone can finally calm down after seeing Tom Brady put one on the thumb and secure his fifth ring. That is an amazing accomplishment especially when you factor in the four game suspension and 25 point deficit, but this is Mock Draft HQ and we look at the future!
Trevordstreet dropped a new mock for us, check it out below!
Post Super Bowl NFL 2017 mock draft picks: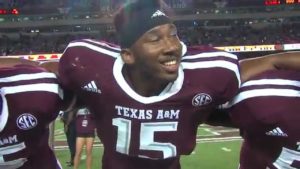 1. Browns: Myles Garrett DE Texas A&M
Just common sense here, Cleveland is terrible in every facet of the game. No quarterback is worth the #1 pick. Just take the best player available.
2. 49ers: Jonathan Allen DE Alabama
This one is a tough one, after taking two DE's in the last two years (Arik Armstead, Deorest Buckner), it would be logical to llook at another position, but I could see the 49ers moving one of those two to DT, or even Allen to DT. Plus I don't think any QB is worth taking inside the top 5 in this draft. Iv'e heard Shanahan might opt for a veteran option for that position like Jay Cutler anyways so Allen makes sense here.
3. Bears: Mitch Trubisky QB North Carolina
I'm not in love with this pick, and I would consider this a reach for the Bears. But, I think the Bears will find a way to screw it up anyways and reach due to their abscence of a QB. I thnik that Trubisky best case scenario turns into a Carson Wentz type impact player, but we'll see. I may be wrong.
4. Jaguars: Malik Hooker S Ohio State
There are a lot of ways Jacksonville could go with this pick, but I think pairing Ramsey with Hooker would give the Jags a nice nucleus for the future in the defensive backfield. If Johnathan Allen slips to this spot, I wouldn't be surprised to see them have his name on their draft card come draft night.

5. Titans: Mike Williams WR Clemson
WR is the #1 need for the Titans right now as it stands, Mariota would greatly apppreciate having a guy like Mike Williams on the outside to lob passes to. Another option for the Titans too could be a CB, but I dont think any of them are worth the 5th pick.

6. Jets: Deshaun Watson QB Clemson
I'll admit, coming into the season I was pretty high on Deshaun Watson like everyone else. However, after watching his decision making as a pocket passer, I've lost interest in his abilities. Watson threw way too many INT's, but I'm sure a team like the Jets won't mind.

7. Chargers: Jamal Adams S LSU
Just imagine, a defensive backfield of Casey Hayward, Jason Verrett, Jamal Adams, and Jahleel Addae. That looks pretty scary for opponents looking forward. Not to mention the home run of the Joey Bosa pick last year. The Chargers are quietly building a pretty nice defense.

8. Panthers: Leonard Fournette RB LSU
This pick is also a tough one to project, they could go for DB's too. But I think taking a player of Fournette's caliber would be too enticing to the Panthers front office. I think the Panthers might also favor Cook over Fournette, but we'll have to see what the combine tells us.

9. Bengals: Reuben Foster ILB Alabama
This one is almost a perfect fit, with Burfict who can't stop reeling in suspensions, and Maualuga who I wouldn't necessarily consider a franchise linebacker, also since he's getting up there in age, Foster would become the quarterback of the Cincinatti defense.

10. Bills: DeShone Kizer QB Notre Dame
I like Kizer, I think he has all the tools to be successful in the NFL. But, I think for him it's just a matter of putting the pieces together. I think Buffalo would be a nice place for him to start his career, with Sammy Watkins on the outside and Lesean McCoy to help take the load off him.

11. Saints: Marshon Lattimore CB Ohio State
This one is fairly obvious from a needs standpoint. The Saints had the worst pass defense in the NFL from last year. Lattimore is the top option in a very deep CB class, just based on his ball skills and overall quickness.

12. Browns: Solomon Thomas DE Stanford
Doubling up on DE's, what? I think this would be more of a value pick than anything. Thomas' technique is really something I personally haven't seen in a while. The way Thomas was able to abuse Trubisky in their bowl game was quite a show. I could see Solomon Thomas going even higher than this so this would be a solid pick for the Browns.

13. Cardinals: Quincy Wilson CB Florida
This was a real down year for the Cardinals, the one missing piece for the Cardinals really is a corner opposite Patrick Peterson. I think the addition of Mathieu will certainly help too. But adding a guy like Wilson would be a solid addition to the backfield.

14. Colts: Takkarist McKinley OLB UCLA
I know this is a bit high for McKinley, but I have him slotted here because I think he'll be one of the combine freaks that happen every year. The Colts need some kind of replacement for Robert Mathis and McKinley certainly fits the bill.

15. Eagles: Corey Davis WR Western Michigan
Looking forward, the Eagles have a promising offense. I could easily see them going for Dalvin Cook with this pick too, but I think adding a potential #1 reciever in a passing league would make more sense right now.
FLIP THE PAGE BELOW TO CONTINUE…
Pages: 1 2