Latest 2017 NFL Mock Draft Picks: Super Bowl Edition!
Updated: February 5, 2017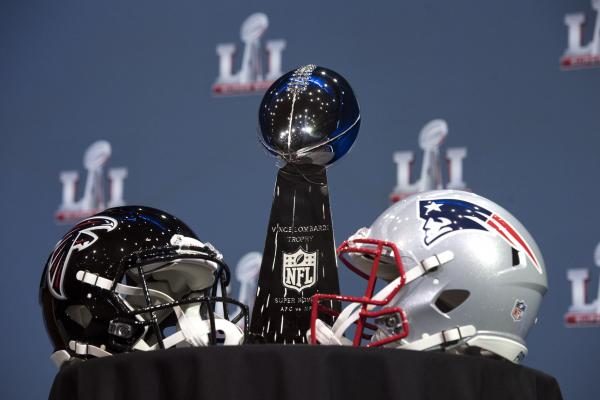 The wait is finally over. In just a few hours we will figure out who will win the big game in Houston between the New England Patriots and Atlanta Falcons.
Matt Ryan took home the 2017 NFL MVP and AP Offensive Player of the Year awards so you know he wants the cherry on top. A Super Bowl title would secure Ryan's legacy but you know Tom Brady is hungry for number five.
After the game everyone will be officially in draft mode, so let's see what the latest projections are across the league.
Here are jbassetta22's latest 2017 NFL Mock Draft picks: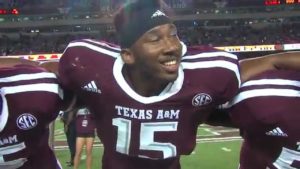 1. Browns: Myles Garrett DE Texas A&M
When a team has so many needs and also the #1 overall pick, they have to take the best player, with the most potential to change their franchise.
2. 49ers: Solomon Thomas DE Stanford
I've been mocking a QB in this spot, but something tells me teams don't want to reach this high for a QB this year due to the uncertainty at the position. Upgrade the defense with a top-flight pass rusher.
3. Bears: Mitch Trubisky QB North Carolina
Jay Cutler is gone, and the Bears get their franchise guy in Trubisky, and look to revamp around him.
4. Jaguars: Jamal Adams S LSU
There are a lot of ways Jacksonville can go. Maybe they look to replace Bortles after a disappointing season. Maybe they look to add a dynamic back in Fournette. But their best bet is to shore up the secondary alongside Jalen Ramsey with Jamal Adams, the top player available.
5. Titans: Quincy Wilson CB Florida
With their first of 2 first rounders, the Titans grab a talented shutdown corner in Wilson, something they desperately need.
6. Jets: Reuben Foster ILB Alabama
Ahh, the Jets. Popular opinion says they take a QB here. Or even running back or cornerback. But they need something safe. The best 1st round pick they had in the past few years was when they went with best player on the board (Leonard Williams). Foster not only is the best player on the board, but with David Harris possibly leaving, Foster forms a dynamic duo with 2nd year LB Darron Lee in the middle.
7. Chargers: Mike Williams WR Clemson
Phillip Rivers is getting older, but still producing even despite injuries all across the offense. With Williams, LA can have the best repertoire of weapons in the NFL alongside Allen, Benjamin, Henry, Gates, and Woodhead.
8. Panthers: Leonard Fournette RB LSU
With no OL worthy of a top 10 choice, the Panthers really have 3 options: Pass rusher, Cornerback, or running back. This fit looks too good to pass up, and could be exactly what a struggling Panthers offense needs.
9. Bengals: Malik Hooker S Ohio State
Bengals have quite a few holes on the roster, and one of the biggest is their secondary. A true playmaker that can force some turnovers is what they need.
10. Bills: Deshaun Watson QB Clemson
I think people are forgetting about how bad the Bills need a quarterback. Tyrod is probably not returning, and E.J. Manuel is not going any higher than 2nd on the depth chart. Watson is pro-ready in my opinion and can learn on the job with a new head coach and new system.
11. Saints: Taco Charlton DE Michigan
As long as the Saints are a team, they will continue to need to upgrade their defense. Adding pass rushers is the best way to do it.
12. Browns: Dalvin Cook RB FSU
My bold prediction for the Browns this offseason is they go out and trade for Jimmy Garroppolo. I believe they can do this and be able to keep both 1st rounders, and grab an offensive playmaker to help him out.
13. Cardinals: Corey Davis WR Western Michigan
At this time last year, you could argue that the Cardinals had the best receiving core in the NFL. With Michael Floyd out, John Brown disappearing, and Larry Fitz on the backend of his legendary career, Corey Davis can come in and give Carson Palmer a legit go-to option.
14. Eagles: Marshon Lattimore CB Ohio State
The Eagles could've used Corey Davis. But with no other wideout options in the first round, Philly should shore up the secondary with a #1 corner.
FLIP THE PAGE BELOW TO CONTINUE…
Pages: 1 2