2017 NFL Mock Draft Picks: Divisional Round
Updated: January 14, 2017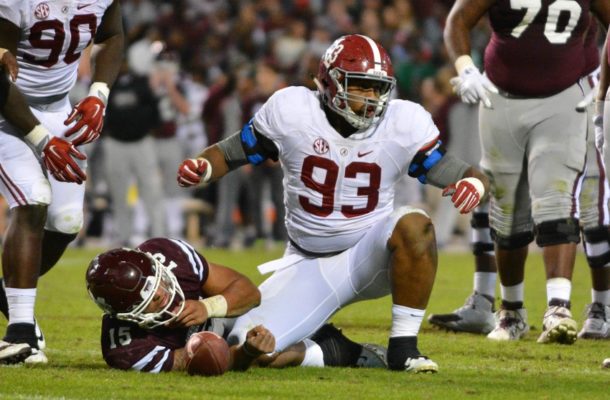 With the first week of the playoffs in the books we are down to four teams. The Seahawks, Falcons, Packers, or Cowboys will emerge from the NFC. On the AFC side we are down to the Chiefs, Steelers, Texans, and Patriots.
Who will win it all?
Well, the cards are still in the hands of the players who have to go produce so we will see. What happens after that? Of course, teams have to reload and rebuild.
What will your favorite team do in 2017? Take a look.
Here are Cowboysfan1993's latest 2017 NFL Mock Draft picks: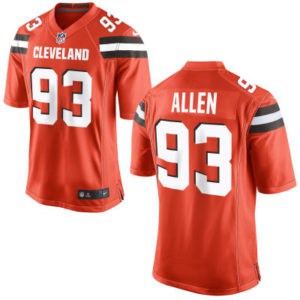 1. Browns: Jonathan Allen DE Alabama
There are rumors that suggest the Browns are very interested in Myles Garrett and they should be. However, this is me trying to evaluate their entire roster. Both Carl Nassib and Emmanuel Ogbah showed flashes at points in the season. Adding Myles Garrett simply would add an extra player at that position. I think that improving the interior of their defense would go a longer way and definitely improved the run game with Danny Shelton in the middle. Allen presents a big body at 6'3″ 290, but moves around like a LB at times. He is normally the first player off the ball and is equally good rushing the QB and stopping the run. He knows how to work his way down the line on run downs. He can play at NT, DE, or OLB in their scheme depending on the down and situation.
2. 49ers: Myles Garrett DE Texas A&M
With Allen off the board the pick for the 49er's should be a no brainer. Yes QB is a need for them, but no QB is going to be good enough to carry that roster. They have to fill other positions. They drafted Armstead and Buckner for the middle of their defense and have Lynch as their primary pass rusher. They need some help up front. Garrett is quick off the ball and can rush the QB as good as anyone. He is compared to Clowney while slightly smaller and less athletic, he seems to be more technical in his approach on defense. He can play the run too, but he gives the 49er's a viable pass rusher, while trying to get that defense back to form.
3. Bears: Jalen Tabor CB Florida
The Bears are bad, but they do have some talent primary in the front 7. They could use help on the backend by adding Tabor. He's a solid built CB. He can play in press and specializes in man coverage. He is a tough CB taking on RB who come into his area. He isn't the most athletic player and has had some off the field issues while at Florida. Interviews will play a big part in how high he goes.
4. Jaguars: Jamal Adams S LSU
The Jaguars have a lot of individual talent, but don't really work well as a team. Ramsey was good his rookie year, but adding Adams could turn that secondary into a lethal force. Adams's best position in the NFL will probably be SS, but can play FS. But as a SS it will allow him to make plays similar to how he made them in college. He's big enough and quick enough to handle TE's. He will occassinally overrun plays, but his aggressiveness is normally well controlled and will break down to make tackles. There isn't much weakness to his game.
5. Titans: Zach Cunningham ILB Vanderbilt
The Titans need help in the secondary primarily and could use a WR, but adding a talent like Cunningham also fills a need. The Titans need a true leader at LB and by adding Cunningham they get a good run defender and an excellent pass defender. He may be smaller than one would want ideally, but he makes up for it with his ability to close quickly and his pursuit to the ball. If left unblocked he will make the tackle. He also uses his quickness and speed in coverage on TE's. One of the weaknesses of Cunningham is ability to tackle. He doesn't always wrap up and will tackle high where ball carriers are simply able to shrug him off. Also his size brings up questions about his overall durability.
6. Jets: Mitch Trubisky QB North Carolina
The Jets need help at the QB position. Fitzpatrick was awful this season. Geno Smith and Bryce Petty didn't alleviate any concerns about that psotion either. There isn't a QB worthy of a first round pick this year, but need at QB gernally has teams reaching. Trubisky doesn't ahve the best accuracy overall, but his arm talent and his abilty to make throws in key moments is what scouts like to see. He posseses and ideal NFL frame.
7. Chargers: Solomon Thomas DE/DT Stanford
This is Solomon Thomas DE/DT from Stanford. Solomon Thomas is both scheme and position versatile. At 6'3″ 275 he can play DT in a 4-3, DE in a 3/4, DE in a 4-3, or even OLB in a 3-4. I had high praise to Jonathan Allen and Thomas is similar to Allen in nearly every way. He is disruptive and wreakes havoc. While I question his ability to play DT, he is such a talent you draft first and find a position for him later. The Chargers need help nearly everywhere as they invent new ways to lose every year. The Chargers got Bosa last year, but adding a player that is potentially more explosive adds to a defense that hasn't been good.
8. Panthers: Leonard Fournette RB LSU
Why Fournette over Cook? It isn't necessarily always about the best player, but the best player that fits your team. The Panthers would like to go back to being able to run a physical RB all game and then send Cam out as a runner to pound teams offensively. Stewart took a drastic step backwards and their O line isn't as good either. But adding a guy like Fournette offers a big body in the run game that can physically grind out games. He isn't as good as a receiver as Cook, and isnt' as shifty as a runner, but offers greater power and potentially durabilty down the stretch.
9. Bengals: Reuben Foster ILB Alabama
The Bengals just aren't a team that can get over the hump it seems. They could use help at the LB spot. Reuben Foster is different than Zach Cunningham. He is bigger and can physically impose his will in the run game. He is smart and has slimmed down to bel able to cover from sideline to sideline. He is more athletic and just a big hitter in general.
10. Bills: Marlon Humphrey CB Alabama
The Bills are another team that has loads of talent, just can't win. They could use some help at CB though so they go with Marlon Humphrey. A big 6'2″ about 205 lbs. He is a large CB that teams covet. He can turn his hips well in man coverage, however I still question his ability as a CB in the NFL. He can get beat by smaller shiftier WR's and tends to be grabby down field which will draw a lot of holding and PI calls from the refs. I think he is best at either S or in a scheme that plays zone coverage where he isn't always having to cover routes down field.
11. Saints: Tim Williams OLB Alabama
The Saints need help on defense. They don't have much there, adding a pass rush could go a long way. Tim Williams is probably the second best rusher in this class. While he may not be more than a pass rusher to start his career, he offers enough in that area to earn snaps. He may remind some of Vic Beasley coming out.
12. Browns: Deshaun Watson QB Clemson
The Browns have discussed interest in Watson. While I don't feel that there is a QB worthy of a first round grade. Watson could help. No he isn't consistent a thrower that teams hope for adn he tends to make really bad decision and has some poor mechanics, but he remains unfazed by pressure and seems to play at his best when the cards are stacked against him.
13. Cardinals: Ryan Ramczyk OT Wisconsin
The Cardinals O line is part of the reason why they haven't been as successful. Ryan Ramczyk is a good OT from Wisconsin. You can't really go wrong with drafting a Wisconsin O lineman.
14. Colts: Derek Barnett DE Tennessee
The Colts have a lot of needs. Yes O line is till a bigger issue, but no O lineman is really worthy of this pick. RB you can draft, but it won't really help if you have no O line. They should go defense to help Andrew Luck if they are unable to score. Derek Barnett is a well rounded player who can defend the run as well as the pass. However, he is not as quick twitch as coaches would like. He tends to play more with technique, leverage, and motor. So more of an effort technician if you will. He doesn't have great speed or get off, but he is effective at what he does. He can provide valuable pass rush for the Colts as well as assist in the run game.
FLIP THE PAGE TO CONTINUE!