2017 NFL Draft Mock: Wildcard Weekend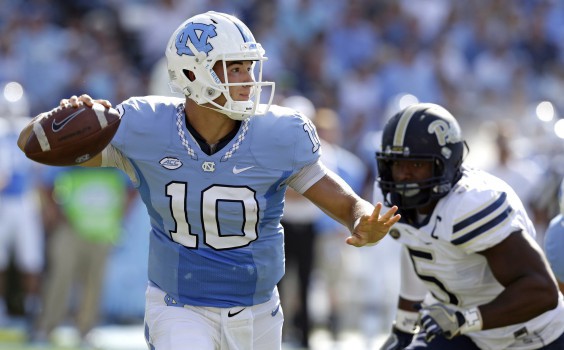 Wild Card Weekend is off to a fast start in the NFL.
The Seattle Seahawks routed a Lions team that had a NFL historic meltdown. They have now lost nine straight playoff games in D town. On the other side, the Houston Texans beat a depleted Oakland Raiders team that was a Super Bowl favorite before Derek Carr's terrible injury.
What about the teams that didn't make it? They are ready to reload in the 2017 NFL Draft and come back strong. Thankfully community member TStreet dropped a Wild Card Weekend mock for those fans to enjoy.
Check out his 2017 NFL Mock Draft for Wildcard Weekend: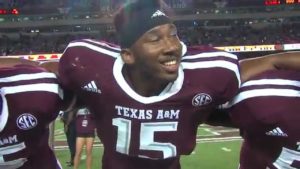 1. Browns: Myles Garrett DE Texas A&M
Cleveland has holes everywhere, best player in the draft.
2. 49ers: Mitch Trubisky QB North Carolina
One team is going to reach for a QB, it happens every year, this time its the 49ers.
3. Bears: Jonathan Allen DE Alabama
Top 2 talent slips a spot because of Quarterback needs.
4. Jaguars: Jamal Adams S LSU
Best safety in the draft, would shore up their secondary, along with a young star in Ramsey already in place.
5. Titans: Mike Williams WR Clemson
Mariota needs a go to reciever, Williams is the top reciever in this class.
6. Jets: Leonard Fournette RB LSU
Jets need a running game, Fournette is a freak running the ball.
7. Chargers: Malik Hooker S Ohio State
Ive heard comparisons to Ed Reed for Hooker, he could go even higher than this if he performs well at the combine.
8. Panthers: Dalvin Cook RB FSU
Probably the best all around back in the draft, would add another dimension to Carolina's offense.
9. Bengals: Reuben Foster ILB Alabama
Defense isnt as scary as it once was, take the best Linebacker in the nation.
10. Bills: Deshaun Watson QB Clemson
Watson came in as the #1 prospect this year, his plentiful interceptions have dropped him a bit.
11. Saints: Derek Barnett DE Tennessee
The Saints need help on defense, Barnett is a top rusher who will get top 10 consideration.
12. Browns: DeShone Kizer QB Notre Dame
Kizer is raw but he may be the future for the Browns.
13. Cardinals: Quincy Wilson CB Florida
Their secondary was underwhelming this season and can use another starting corner opposite Patrick Peterson.
14. Colts: DeMarcus Walker DE Florida State
Need to apply more pressure to opposing QBs. Walker played fantastic in the Orange Bowl.
15. Eagles: Marlon Humphrey CB Alabama
Secondary sucks, Humphrey is a major upgrade.
FLIP THE PAGE TO CONTINUE…
Pages: 1 2