2017 NFL Draft Mock: Playoff Edition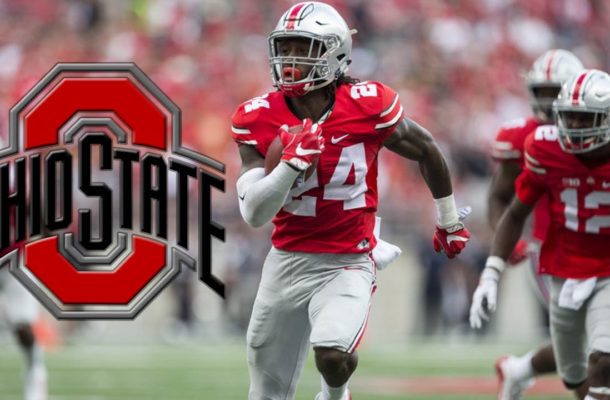 With the NFL season coming to a conclusion, draft season is jumping here on MDHQ. All of the fans of the teams that are eliminated have pretty much nothing else to look forward to other than who's going to be their team's first round pick.
So who will your favorite team pick in the 2017 draft? Let's take a look.
Bhead323 posted his 2017 NFL Draft Mock for the playoffs. Check it out: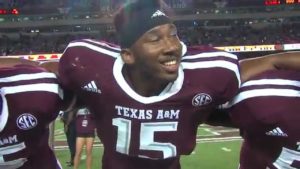 1. Browns: Myles Garrett DE Texas A&M
Best player available is Garret and with the amount of holes the Browns need to fill, he makes the most sense. Explosive pass rusher that would add to a defense that lacks pass rush and dynamic athletes in the front seven.
2. 49ers: Jonathan Allen DE Alabama
This is taking the best player and not reaching for a QB when there isn't one ready for this slot. Allen and Garrett are competing to be the best.
3. Bears: Jabrill Peppers S Michigan
Bears miss on the top 2 players but get a dynamic player to an improving defense. Peppers can move to the hybrid S/OLB position that is becoming so important in the pros. Excellent athlete that could help them shore up a weak DB group.
4. Jaguars: Cam Robinson OT Alabama
Jags had a rough year on the line this year and adding the best OT prospect could help to develop Bortles more. Robinson is a mauler that run blocks well and protects his QB well.
5. Titans: Jalen Tabor CB Florida
Titans struggled to defend the pass this season and need to add to the secondary. Tabor is a dogged corner that can jam and run with the top level WRs. He has great length and size to play in the pros.
6. Jets: Marlon Humphrey CB Alabama
Jets pass defense was terrible this year. Humphrey is a tall and strong CB that would help transition the Jets past Revis. They need several DBs in this draft.
7. Chargers: Malik Hooker S Ohio State
Chargers defense is improved but can use a Safety that can defend the back end better. Hooker looks like a young Ed Reed with the way he pin points the ball.
8. Panthers: Leonard Fournette RB LSU
Panthers have Stewart but he is injured every year. Fournette is a beast of a back and would give the Panthers an every down grinder that can spell or replace Stewart.
9. Bengals: Derek Barnett DE Tennessee
Was gonna pick Rueben Foster out of Bama here. Barnett would give them a young and quick edge rusher to collapse the pocket.
10. Bills: Jamal Adams S LSU
Bills could go several directions but they gave up a lot in the passing game this year. Adams closes on ball carriers but is also one of the best at reading the QB and being in great position.
11. Saints: Tim Williams OLB Alabama
Saints need pass rushing in the 3-4 defense they run. Williams is an explosive athlete that gets after the QB with a high motor.
12. Browns: Deshaun Watson QB Clemson
If he falls to here, I can see the Browns jumping at the chance to grab Watson. Accuracy can be improved but Watson is a QB with the skillset to thrive in the NFL. Strong arm and great feet, he needs work but is a top level talent.
13. Cardinals: Cordrea Tankersley CB Clemson
Cardinals have Peterson on one side, but the other CB was exposed this year. Tankersley is a guy that can jam and run. Great instincts and ball skills fits the bill for an aggressive Cards defense.
14. Eagles: Dalvin Cook RB FSU
Eagles found their QB last year and need a RB that can keep teams honest. Cook is explosive and runs with his pads low. Would be a key piece if taken by Eagles.
15. Colts: Zach Cunningham ILB Vanderbilt
Cunningham had a great career at Vandy and would help bring youth and talent to the Colts defense. Always near the action on every play. Great motor but needs work on finishing tackles.
16. Ravens: Mike Williams WR Clemson
Ravens lose Smith but have Perriman back and could use someone across from him. Flacco has great arm strength and with these 2 could stretch the field. Williams has been hard to cover the last 7 games of this year. Great size and makes great adjustments on the ball.
FLIP THE PAGE TO CONTINUE…