Breaking Down RealGM's Latest 2017 Mock Draft
Updated: November 6, 2016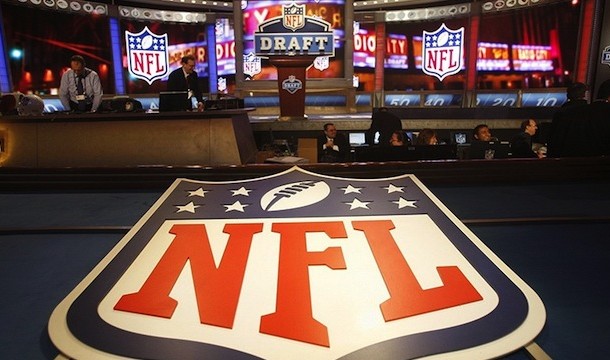 RealGM recently published a new 2017 mock draft on their NFL section. Being the person I am, of course I had to get over there and check it out. All in all it is a good draft but a few picks caught my eye.
For a basketball site they have some pretty good analysis. I'm not a hater so please check them out when you're done over here.
Let's break down what's going on with this draft here as only we can:
1. Cleveland Browns: Deshaun Watson, QB, Clemson. Okay, I lied; this is not the pick I would make. But the Browns have to address the most important position in team sports. Watson misses too many downfield throws and looks for my liking, but he's got a lot of talent and confidence.
Cody Kessler is throwing passes in Cleveland right now. I don't have any problem here.
2. San Francisco 49ers: Myles Garrett, Edge, Texas A&M. To the same point in their collegiate careers, Garrett is a better prospect than 2014 No. 1 overall pick Jadeveon Clowney. The Niners desperately need a QB, but a game-changing pass rusher is just as critical.
"Desperately need a QB?" Depends on if Kaepernick gains his strength back or not. He can run Chip's system. Looks like the 49ers desperately need a difference maker on defense so Garrett does make sense.
3. Chicago Bears: Mitch Trubisky, QB, North Carolina. He's got under 10 career starts but has impressively led a pro-style attack with all the tools the NFL loves. If he had even 20 starts under his belt Trubisky would run and hide as the No. 1 overall pick, right or wrong.
There is a term called "trap pick" I would like to introduce here. Trubisky has all of the red flags. 10 career starts, in a conference in a down year, etc. etc. Chicago will likely avoid him.
4. Jacksonville Jaguars: Jonathan Allen, DL, Alabama. Allen is getting all sorts of hype right now, being compared to Ndamukong Suh and even Bruce Smith. That's too lofty praise for my blood but he's definitely an impressive and versatile talent, albeit one that's redundant with Malik Jackson in Jacksonville.
Allen will go in the top three once it is all said and done. This pick is overkill with the amount of money Jacksonville spent on defense in the last 24 months. I think even Fournette makes more sense here.
5. Carolina Panthers: Jabrill Peppers, S/LB, Michigan. My pat phrase on Peppers is that he's got everything everyone loved about Myles Jack, except Peppers actually does football things incredibly well. His size–my guess after meeting him a couple of times is he's 5119 and 212–will scare some teams from playing him at fulltime LB, but the Panthers will happily take him as a playmaking Swiss Army knife.
Carolina just drafted this exact player in Shaq Thompson.
6. New York Jets: Teez Tabor, CB, Florida. With Revis Island sinking and the Jets sorely in need of back-end help, they strike with the talented Tabor. He's cocksure but backs it up by being very good both before the throw and with the ball in the air.

*If Notre Dame QB Deshone Kizer declares early, he's the pick here
The Jets have four QBs. One of them they drafted with a second round pick in 2016. Moving on…
7. Indianapolis Colts: Derek Barnett, Edge, Tennessee. Barnett has proven productive against all comers this year, dispelling notions of a lack of athleticism along the way. The Colts need impact defenders at all three levels and Barnett is a good place to start.
No problem with this pick.
8. San Diego Chargers: Malik Hooker, S, Ohio State. Matt Millen called the Ohio State redshirt sophomore "a bigger Ed Reed". As delusional as Millen might be, Hooker does have great size and a legit nose for the ball. His high ceiling could be too much for the Chargers to bypass.
Again, I think this is a team that should look to adding a playmaker on offense.
9. Miami Dolphins: Marquis Haynes, OLB, Ole Miss. There's always a surprise in the top 10 and here it's Williams, who plays DE for the Rebels but at 225 pounds will move to LB in the NFL. He's a gifted playmaker who can cover and has outstanding closing burst to the ball carrier. Miami has many needs but a long-term playmaker at the second level of the defense is near the top.
No problem with this pick.
10. Tennessee Titans (from LA): Marlon Humphrey, CB, Alabama. The Titans have devoted much draft capital to overhauling the offense, and now it's time for the defense. Humphrey is long and smooth at corner, and his NFL pedigree (dad Bobby was a longtime NFL RB) helps in scouting eyes. I'm a big advocate of using an acquired pick on a position the team which traded it away sorely needs, too.
Agreed. Time for Tennessee to draft some defense.
FLIP TO THE NEXT PAGE BELOW
Pages: 1 2