The Best: Latest 2017 NFL Mock Draft
Updated: October 14, 2016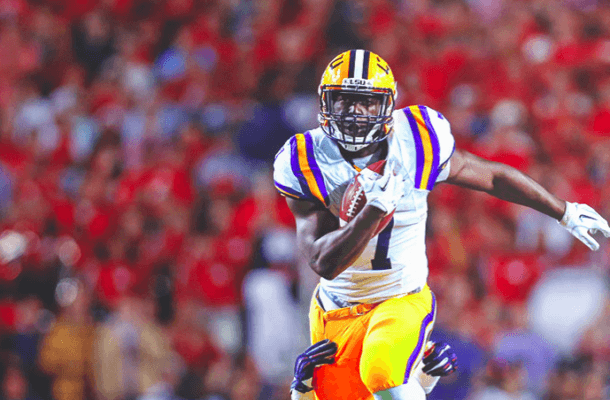 Are you ready for some football? We are going into week six this weekend and the draft order is beginning to shake out. Of course the Browns once again have a top five pick, but what about some of the other franchises like the Carolina Panthers that are currently struggling right now?
We still have ten weeks left so the draft order can flip but for now the usual suspects are struggling. How do they rebound in 2017? By hitting on a good draft pick of course.
jbassetta22 has dropped his latest mock picks for us complete with explanation for each pick. Check it out and let us know what you think!
Here are his latest 2017 NFL mock draft picks:
1. Browns: Deshaun Watson QB Clemson

The guy that can finally end the curse in Cleveland.
2. 49ers: DeShone Kizer QB Notre Dame

Best player available that also fills the team's biggest need
3. Bears: Myles Garrett DE Texas A&M

With no QB left worth taking at #3, the Bears improve their terrible defense.
4. Dolphins: Jalen Tabor CB Florida

Teez stays in Florida and becomes the team's #1 shutdown corner right away
5. Jaguars: Jabrill Peppers S Michigan

Nobody knows exactly what position he is, but he's a future star on this young and talented defense.
6. Titans: Malik McDowell DT Michigan State

With the first of 2 back to back picks, Tennessee goes with the best player on the board.
7. Titans: Mike Williams WR Clemson

When was the last time Tennessee had a true Number 1 receiver? Here's one.
8. Lions: Leonard Fournette RB LSU

The Lions can go a lot of ways here, but grabbing the most high-profile running back of the last decade is the biggest way to go.
9. Jets: Cam Robinson OT Alabama

The Jets could go QB here, but that never works for them. Grab a safe prospect that can fill in for the retired D'Brickshaw Ferguson.
10. Buccaneers: Jamal Adams S LSU

A playmaker in the back of the secondary is exactly what Tampa needs.
11. Giants: Christian McCaffrey RB Stanford

The Giants are a mess at running back, and McCaffrey just looks like a future member of the Big Blue
12. Chargers: JuJu Smith-Schuster WR USC

The USC product stays in the perfect weather and forms a very serviceable WR core in San Diego.
13. Saints: Derek Barnett DE Tennessee

Best defensive player available. They are still awful on that side of the ball.
14. Colts: Tim Williams OLB Alabama

Another lackluster defense that needs a playmaker. Future Robert Mathis/Dwight Freeney?
15. Redskins: Roderick Johnson OT Florida State

If they think Cousins is the future, they got to protect him

WAIT! This draft continues.
CLICK HERE OR PAGE 2 BELOW
More picks after the jump!

Pages: 1 2