Danjr's Updated 2017 NFL Mock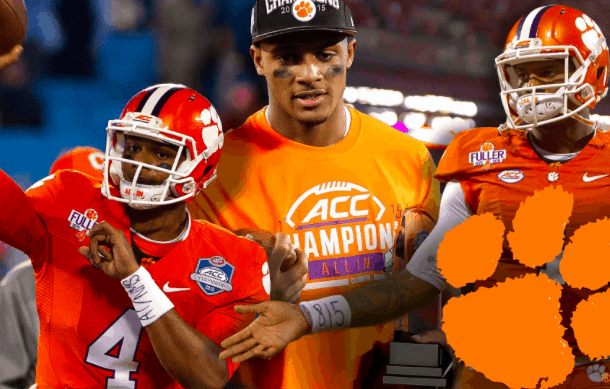 Mock draft community member danjr is back with his first set of picks for the 2017 NFL Draft. In this mock he keeps it pretty clean, projecting no runaway teams or crazy tanks. It's a simple straight forward projection through the first round.
Who does your team select in 2017? Well it's time to rub the crystal ball and find out.
Check out danjr's 2017 NFL Mock Draft picks below:

1. Redskins: Deshaun Watson QB Clemson
2. Browns: Brad Kaaya QB Miami
3. Browns: Myles Garrett DE Texas A&M
4. Jets: Cam Robinson OT Alabama
5. 49ers: Tim Williams OLB Alabama
6. Titans: Jalen Tabor, CB, Florida Gators
7. Lions: Leonard Fournette RB LSU
8. Bills: Jamal Adams S LSU
9. Titans: JuJu Smith-Schuster WR USC
10. Buccaneers: Jonathan Allen DE Alabama
11. Dolphins: Charles Harris, DE, Missouri Tigers
12. Chargers: Roderick Johnson OT Florida State
13. Jaguars: Jabrill Peppers, S/LB, Michigan Wolverines
14. Bengals: Derek Barnett DE Tennessee
15. Falcons: Malik McDowell DT Michigan State

We aren't done yet!
FLIP THE PAGE FOR PART 2
More picks after the jump!!!!

Pages: 1 2