2017 NFL Mock Draft: Let's Get Started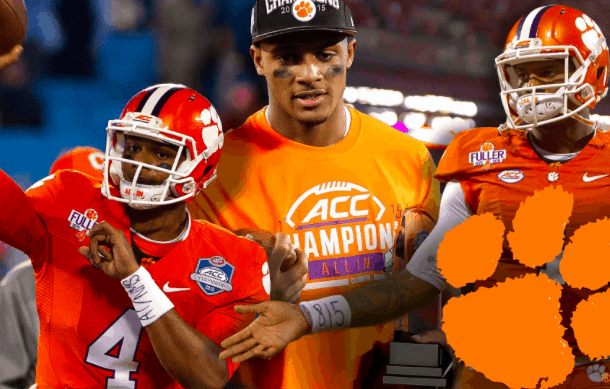 The 2016 draft is finally over. We saw some of the craziest drafts in recent memory. A Divison II quarterback went #2 overall, the Browns actually made some good trades, a guy fell because he smoked weed on twitter, and we had our first European player drafted.
That's a lot to take in. But on paper it is going to be hard for 2016 to measure up to the 2017 class. We have a lot of young QB talent and a nice stock of running backs to round out the skills positions.
What teams will continue to build modern dynasties? We'll have to wait and see but the mocks have already started. This isn't the Mock Draft HQ for nothing.
Bl8ke12 has already posted a great 2017 NFL Mock Draft for us. Check it out below and give some feedback.
His picks below:
1. Titans: Kylie Fitts DE Utah
2. Saints: Deshaun Watson QB Clemson
3. Chargers: Cameron Sutton CB Tennessee
4. Saints: Cam Robinson OT Alabama
5. Jaguars: Roderick Johnson OT Florida State
6. Ravens: Josh Malone WR Tennessee
7. 49ers: Chad Kelly QB Ole Miss
8. Bears: Leonard Fournette RB LSU
9. Buccaneers: Derek Barnett DE Tennessee
10. Giants: Hatari Byrd S Oklahoma
11. Dolphins: Jon Heck OT North Carolina
12. Browns: Adoree Jackson CB Southern California
13. Cowboys: Malik McDowell DT Michigan State
14. Raiders: Duke Dawson CB Florida
15. Titans: Rahsaan Moore OLB Bowie State
WAIT! THE PICKS CONTINUE! FLIP THE PAGE FOR 16-32.
Pages: 1 2