Live Draft Blog: Who Sold Karl Towns that Suit? #NBADraft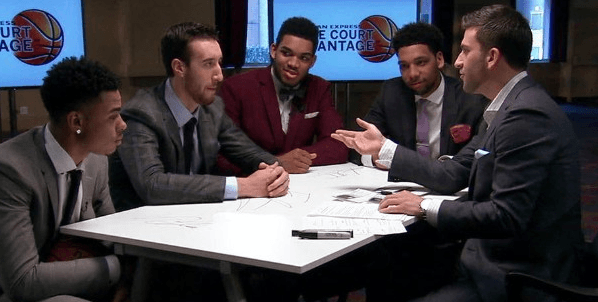 As expected the Timberwolves took Karl Anthony Towns with the #1 overall pick in the 2015 NBA Draft. This is not a surprise at all as Jahlil Okafor's defensive game has been picked apart during the draft process.
Karl came to the draft in style. He sported a grey suit with some sort of herringbone pattern. Looks spiffy, but you got to have confidence to pull this off.
I wonder if he picked this from the Cam Newton or Russell Westbrook collection?