Live Draft Blog: Hornets Fail Again, Justise Winslow to Heat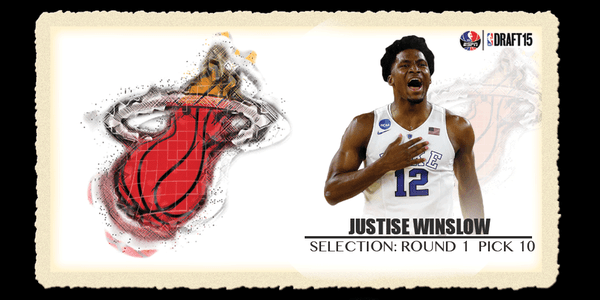 Justise Winslow could have easily went top three in this draft. Unstoppable motor, great defender, and coming on as a scorer.
Yet the BOBCATS select Frank Kaminsky. Yes, I will never call them the Hornets again. The Hornets were competitive. This bastardized version isn't.
This is the guy that the Heat needed. If DWade decides he can't live without his $20 million in Miami, they can fast track a rebuild around this kid. He isn't Lebron but hey he's better than Luol Deng. Lebron's opting out but he isn't returning to Miami. Or is he…. (I'm kidding.)
And with that the live draft blog will conclude. Excuse me as I smash my phone and sell all my Bobcats gear on ebay,