Live Draft Blog: Nuggets take Emmanuel Mudiay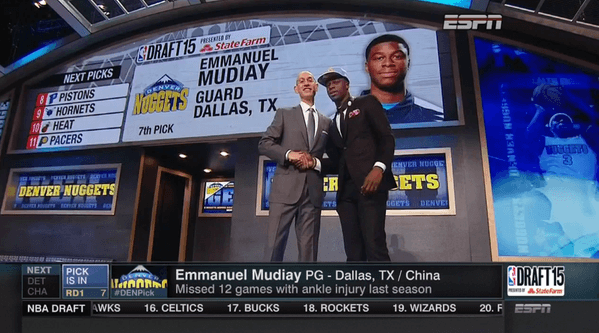 The man of mystery goes to the Nuggets. Not sure how he fits with the group they have now, but the only man to skip college basketball for China is now a Denver Nugget.
Emmanuel Mudiay has some pretty funny commercials out too:
People thought he could go anywhere from 1 to 5 in this draft, but the injury in China kept him away from the eyes of scouts. In my opinion that move backfired on the court… but he got paid a few million so hopefully his family is settled and he can focus on getting better.