Live Draft Blog: Kings Take Trillie Cauley Stein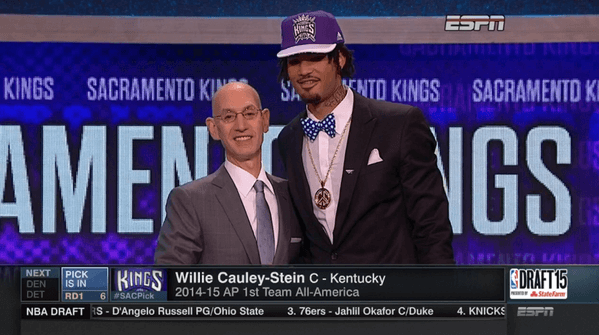 And of course, the man who's middle name is legally Trill would rock a chain to the draft. Only Willie Cauley Stein.
I really wanted to see him fall to the Hornets, but they're doing Hornets things and will probably take Kaminsky.
Stein is just as much an internet icon as he is a basketball player. Think about it like this. On the court, he's Tyson Chandler. Off the court he's A$AP Rocky.
Boogie and Trillie is MUST SEE TV.
#TRILL