Lance Gone: Hornets Looking to Draft RJ Hunter?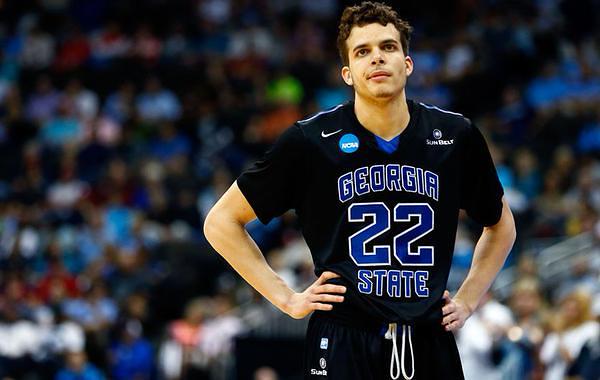 Now that the Hornets have finally unloaded Lance Stephenson in the trade market, the real work begins (thank you Clippers.) How will one of the worst shooting teams in the NBA find some offense in the 2016 draft?
Going into this summer the Hornets hold an asset in the ninth overall pick that may just cure their shooting woes. According to Chard Ford the Hornets just may be in the market for one of the NCAA tournament's stars in RJ Hunter of Georgia State:
Hornets also like RJ Hunter a lot, but won't take him at 9. It's possible they trade down a few spots for Hunter & pick up another asset

— Chad Ford (@chadfordinsider) June 16, 2015
Chances are that RJ Hunter will not evolve into a Steph Curry MVP type player but becoming a Klay Thompson may not be out of reach. RJ has the range, size, and ability to get his own shot. He just needs to pack on about 15 pounds of muscle.
Whether the pick ends up Hunter or another player, it will be interesting to see what direction Michael Jordan and Richard Cho decide to go.
Just incase they see this post let me try to change their minds: