Will Steph Curry Sign With the @Hornets in 2017?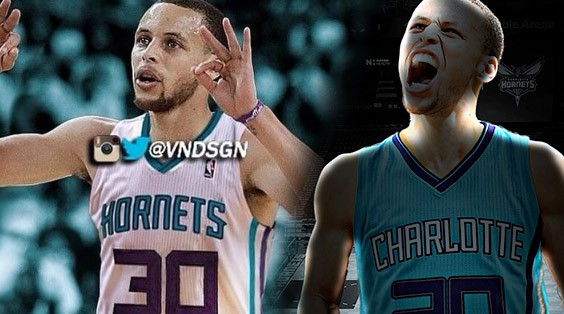 The Charlotte Horn…. Bobcats are the laughing stock of the NBA right now. We can all agree on that. But with the Hornets in such desire of star power and a winning pedigree, could help be on the way in the form of Charlotte native Stephen Curry?
Related: The Charlotte NBA team: Twelve years incompetent
It may not look like it but there is light at the end of the tunnel. And it may be coming sooner than you expect. With Charlotte winning the All Star game and his Dad being a commentator for the franchise, could Steph Curry be thinking about coming back home? Will the Hornets sign Stephen Curry?
Check out the cap room below thanks to BaselineBuzz.
@mockdrafthq check out the chart. Max in 2017 should be around $30m for Steph. They should have room for that even w/MKG & Batum

— Baseline Buzz (@BaselineBuzz) July 1, 2015
That's right, the Hornets have $85 million available in the Summer of Steph. Stay posted.
Anything is possible.