2015 Draft in Review: Best Picks of Rounds 5-7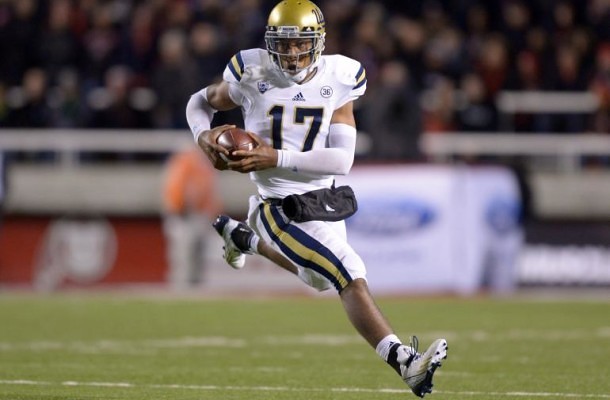 Our 2015 draft recap comes to a close with the best picks of day three of the draft. Rounds five six and seven are rounds where general managers really make their money. These are the rounds where teams steal starters that other teams passed on up to seven times! (Just think about that for a minute.)
These kinds of things only happen in the NFL due to the roster size. Very rarely do NBA Playoff teams stack championship rosters with deep draft gems.
A great general manager has a knack of filling out his roster in these rounds. We just saw in Super Bowl 49 that a little known undrafted player Malcom Butler literally saved legacies with his game winning interception on the Seahawk's final possession. Every team passed on this guy seven times and he won the Super Bowl single-handedly!
Without further adieu here are the players who just may be the next Malcom Butler:
Jaguars draft Rashad Greene WR Florida State
The Jaguars draft Jameis Winston's favorite speedy target with a fifth round pick. Greene can impact special teams from day 1 and with some hard work he can develop into a nice slot for Bortles.
Packers draft Brett Hundley QB UCLA
I had Hundley in my final first round mock (I know, I know) so this is tremendous value. At the very least he upgrades your backup QB over Matt Flynn. Best case scenario Hundley can take the reigns over when Aaron Rodgers retires. He may not be the most polished prospect now but could easily have the best career now that he landed somewhere he can pause and work on his inconsistencies.
Jaguars draft Michael Bennett DE Ohio State
Again the Jags make our list of teams drafting well. Bennett isn't the biggest or most powerful guy but he's proven that when paired with some other good players he can beat one-on-ones and double teams.
Broncos draft Darius Kilgo
Kilgo is little known right now, but he has big shoes to fill. The 319 pounder will have to replace Terrance Knighton's ability to stop runs and demand double teams so his pass rushers can eat.
Browns draft Ifo Ekpre Olomu
Ifo was my top rated corner, and is the player I like the most in this draft out of all of them if he were healthy. In two years we'll look back and facepalm how the entire NFL passed on a Pro Bowl corner until the seventh round.