2015 Draft in Review: Best Picks of Round 4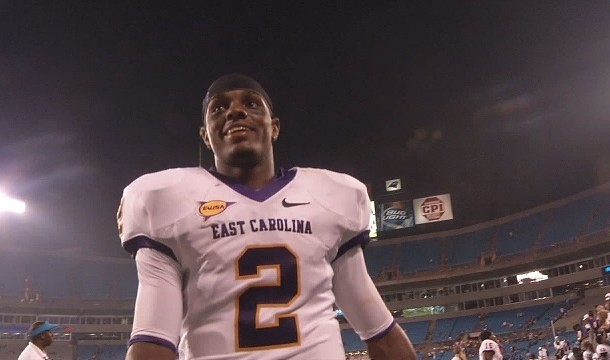 We continue our look back at a successful 2015 NFL Draft into the depths of round four. Rounds three, four, and five are the midrounds of the draft and generally the places where teams build the bulk of their roster.
That's right people. Most of the guys you see on Sunday are third, fourth and fifth rounders. These are some of the most important picks of the draft when you really think about it.
Here are some of the picks that stood out to me as monumental building blocks for each squad:
Falcons draft Justin Hardy WR 5'10" 192 East Carolina
Atlanta cannot depend on Roddy White's stability forever, and Hardy is a great possession receiver though somewhat small for the position. It also does not hurt that Justin Hardy caught more passes than everyone.
Vikings draft T.J. Clemmings, OT 6'5″ 309 Pittsburgh
Many had Clemmings in the first round, great value pick if for nothing than insurance.
Redskins (from Seahawks through Saints) draft Arie Kouandjio, OG 6'5″ 310 Alabama
The Skins are building a line of 300 pound grown men infront of RG3 and crew. If this squad doesn't run the ball well in 2015 it won't be for a lack of trying.
49ers (from Broncos) draft Mike Davis, RB 5'9″ 217 South Carolina
The 49ers didn't get anything from Marcus Lattimore but are comfortable enough with this program to draft another back. No Frank Gore means that someone must produce, and quick.
Bengals draft Josh Shaw DB 6'0″ 201 USC
Shaw got lost in the sauce at USC amid off the field drama, and not having a true position. I think he'll be groomed into one of the safety positions and will do well with his new team.