2015 Draft in Review: Best Picks of Round 3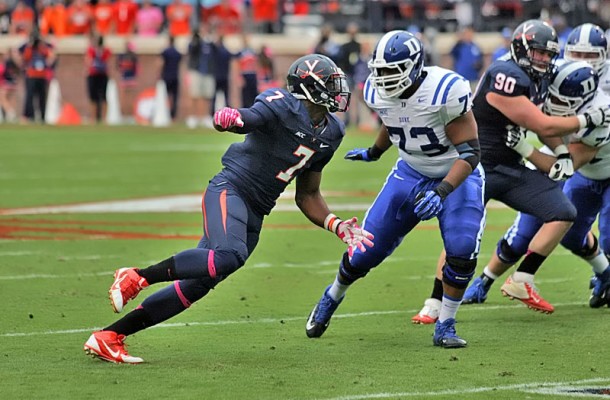 Let's continue our look at some of the biggest value picks of the 2015 draft. This time we look into round three. Round three was a good spot to have multiple picks in as one team did below, as many top guys slid into the mid rounds:
Texans (from Jets) Strong, Jaelen WR 6'2″ 217 Arizona State
Jaelen is a first round talent who has some small kinks in his game.  If his route running can get down better, this guy has a chance to really help fill the void of Andre Johnson.
Saints Grayson, Garrett QB 6'2″ 213 Colorado St.
Grayson will have his chance to be the young understudy of Drew Brees. The Saints basically had their pick of all of the tier three QBs and selected Grayson who many believed was a top second round type of prospect. Grayson comes from a pro style offense and should be a quick studyif he can adjust to the NFL from the Mountain West which isn't known for tough defenses.
Browns Johnson, Duke RB 5'9″ 207 Miami
Duke was thought of as a top runner, but with the position being devalued a speed back isn't going round one anymore.  He'll be a nice change of pace in Cleveland if they can find someone to throw the ball..
Saints (from Dolphins) Williams, P.J. CB 6'0″ 194 Florida St.
PJ could have been a second or first rounder if he didn't run into a DUI situation in the off-season.  He seems to have a good head on his shoulders from what I've seen, he just needs to make better decisions. On the field he has all the goods coaches want especially in the run game.
49ers Harold, Eli OLB 6'3″ 247 Virginia
If he pans out as a top pass rusher, the 49ers will have a scapegoat to get away from Aldon Smith.