5 Years From Now, Who Will be the Best NFL Player From this Draft Class?
Updated: December 17, 2014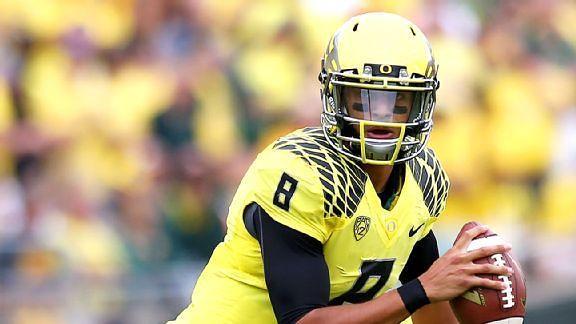 I am still answering your questions from Twitter regarding the 2015 NFL Draft class! You already know, this is just my opinion so please take everything with a grain of salt. I don't claim to be an expert nor do I play one on TV.
Anyways lets get with today's question:
5 Years From Now, Who Will be the Best NFL Player From this Draft Class?
Very easy question for me to answer: Justin Hardy and Shane Carden, hands down! ARRRGH! GO PIRATES!
All homerism aside, it takes looking at the draft class objectively. Every one of these quarterbacks has a red flag so I'm not banking on any of them. The backs are good but some already have excessive amounts of carries and/or injuries, the receivers aren't in that elite status, and the bulk of the more talented offensive linemen have had off years.
Defensively a lot of my favorite players (Marcus Peters, Vic Beasley, etc.) are undersized for their positions. Others are extremely young (Leonard Williams.)
So who do I think will be the best player from the 2015 draft class?!
I'm going to go with my gut and say Ifo Ekpre-Olomu from Oregon. I know, I know, he's only 5'10 195 and he's had about three awful games this year but if you look back one year you see one of the best corners in the nation. I really like how he locates and attacks the ball which is an elite skill in the new pass happy NFL. This pick will probably be 100% wrong by the way.
Thanks for the question:
@MockDraftHQ 5 years from now, who will be the best NFL player from this draft class?

— Jabari Before Parker (@bariiisworld13) December 13, 2014