Why the Aaron Hernandez Verdict Won't Change How Teams Draft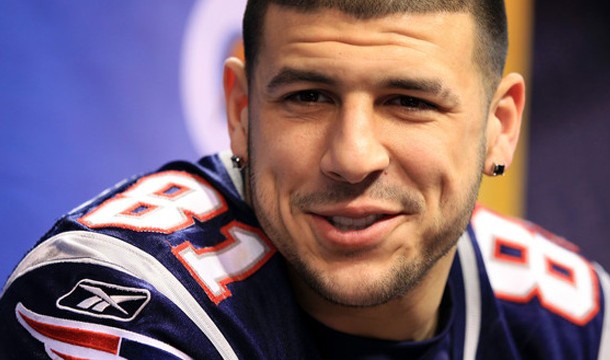 Aaron Hernandez was a gifted athlete who defied position with his ability to block, run, and catch the ball. His talent was so great that Aaron was routinely used in offenses via screens and hand offs which is rare for a tight end on any level. So why did Aaron Hernandez' story end with a verdict of life in prison instead of a Superbowl ring?
Without knowing Hernandez personally that question is tough to answer. There are many reasons why any young man chooses to lead the life he does. However one has to wonder why would the New England Patriots of all teams invest so much in an enigmatic player with so many dark clouds?
Just a quick troll of Hernandez' social media pages would have shown you unregistered firearms, questionable clothing choices and affiliations. Yet America's new favorite team the New England Patriots entertained him with a 4th round pick. Even after multiple issues with marijuana during the actual pre-draft process, Patriots brass threw caution to wind and drafted him anyways.
We all know how this story ends.
But why do teams still draft players with multiple obvious red flags? Despite the NFL attempting to save face with domestic violence commercials and the like there are still multiple players who are going to suit up next season with checkered pasts. Pasts that include rape accusations, domestic violence, child abuse, and assault. It paints one picture and one picture clearly: if you can play someone will pay you.
That's all it comes down to. Coaches are under incredible pressure to produce a winner on the field. Restless fans push the hands of general managers. "Win now" will always outweigh "win right."
Johnny Manziel lived the life of a guy with the #1 rap song in the country instead of the guy that's the #1 quarterback in the country yet the Browns still used a first round pick on him. We know how that story ended as well. To his credit, Manziel finally entered rehab but facts remain the pick didn't outweigh the off the field risks.
Like every year this draft has many prospects with the same types of checkered backgrounds. There's a player with domestic violence issues, someone will draft him. There's multiple players with rape accusations, someone will draft him. There are players with questionable lifestyles, yet someone will draft them as well.
Several unnamed teams are even willing to give Hernandez a shot should he ever end up back on the streets.
(Previous article: NFL Team to Sign Aaron Hernandez After Prison Bid)
So what's the point? Aaron Hernandez being found guilty of murder won't change anything. If someone can play NFL opportunity will knock. The phone will ring. As always, it's up to the player to determine what type of young man answers that call.