Pro Football Hall of Fame Removes All References of Aaron Hernandez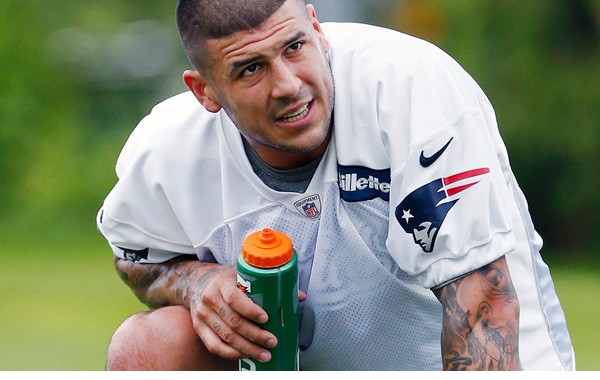 The Pro Football Hall of Fame is the latest football related entity to remove the former New England tight end Aaron Hernandez from it's history. They have decided to remove a photo of the Hernandez, who is a murder suspect, from a display last week.
This is the Chris Benoit treatment. Very soon any and all traces of Aaron Hernandez will be wiped clean from the history books.
Is wiping Hernandez from the NFL's history while still innocent before proven guilty the right thing to do?