Preseason 2015 NFL Mock Draft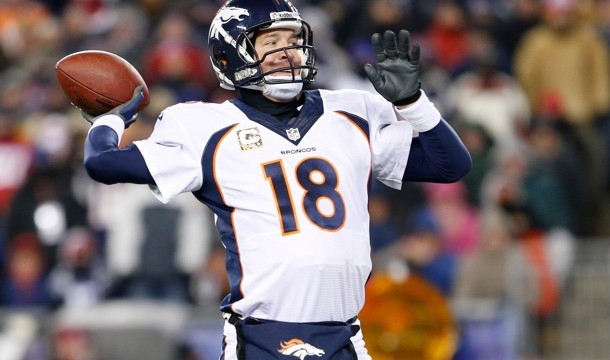 Preseason picks. Written around Super Bowl time, where the Broncos… ah, nevermind. Just enjoy.
Published originally: 2-7-14
1. Titans – Marcus Mariota QB Oregon
If Jake Locker can't get it done… a replacement MUST be drafted. Mariota is Kaepernick 2.0 and will be highly coveted.
2. Jaguars – Jameis Winston QB Florida State
The Jaguars have to find a QB. Winston is local, a winner, and the top prospect.
3. Raiders -Dorial Green-Beckham WR Missouri
Beckham seems to be a bit of a knucklehead, but the talent is there. He could be the next Brandon Marshall/Demariyus Thomas.
4. Browns – Andrus Peat OT Stanford
If they draft a QB in 2014, then going forward the line will need to play well.
5. Rams – Brett Hundley QB UCLA
How long will the Rams wait on Sam Bradford to get healthy? Reports are that he will be asked to restructure in 2014. If that does not happen, you just might see Bradford cut and Kellen Clemens QB this team to the #1 pick.
6. Vikings – Shilique Calhoun DE Michigan State.
Jared Allen cannot play forever, the Vikings need to draft depth for his retirement.
7. Bills – Leonard Williams DT USC
The Bills need receivers but I'm thinking that gets done before this draft and they can turn their sights to helping Dareus and Williams.
8. Jets – Cedric Ogbuehi OT Texas A&M
If Geno shows improvement, the next thing to do will be to develop depth all around him.
9. Cardinals – Bryce Petty QB Baylor
Carson Palmer cannot play forever. Bryce Petty is in the mold of spread QBs and will bring an up tempo to this team. Runningback is a need as well.
10. Falcons – Ifo Ekpre-Olomu CB Oregon
The Falcons literally cut Asante Samuel the day before I wrote this mock… while Brent Grimes is a top 5 player in Miami.
11. Redskins – Amari Cooper WR Alabama
Jay Gruden will get the critics off Robert Griffin's back… then we will all see he has no one to throw to.
12. Dolphins – Cameron Erving OT Florida State
Lot's of drama on this unit. It looks like Jonathan Martin will never play for them again.
13. Texans – Mario Edwards, Jr DE Florida State
They will entertain Clowney #1 in 2014. If that doesn't happen and they go with Manziel or Bortles then they'll wait a year to help JJ Watt.
14. Steelers – Brandon Scherff OT Iowa
Do we need an explination? This unit has been a mess for a while.
15. Giants – Landon Collins SS Alabama
Yes, Antrel Rolle was the best safety in football statswise in 2013, but let's be honest there is still a need in this defensive backfield.
16. Chargers – Todd Gurley RB Georgia
Ryan Matthews only had good games versus Denver… Ronnie Brown was taking important snaps from him.
17. Eagles – Vic Beasley DE/OLB Clemson
The Eagles need a young linebacker, especially a pass rusher.
18. Bears – Dante Fowler, Jr DE Florida
The Bears are among the league's worst rushing defenses.
19. Lions – Trae Waynes CB Michigan State
Though this team needs a receiver in the worst way, I think that gets done in 2014.
20. Cowboys – Luke Kaumatule TE Stanford
Will 2014 be Jason Witten's last season?
21. Chiefs – Randy Gregory DE Nebraska
The Chiefs have built a great defense, and now simply need to develop depth.
22. Bengals – Nelson Agholor WR USC
AJ Green and company are talented, but outside of Marvin Jones there isn't a true complimentary receiver on this squad.
23. Ravens – T.J. Yeldon RB Alabama
Ray Rice looked hurt in 2013. Hopefully he comes back strong, or else he may lose his spot to a young gun.
24. Colts – Jordan Jenkins OLB Georgia
The Colts have to continue adding pieces to this defense.
25. Panthers – Stefon Diggs WR Maryland
After Steve Smith retires, the Panthers are going to be in trouble.
26. Saints – La'el Collins OT LSU
The Saints have young tackles they like, but they make too many mistakes. If things don't go well in 2014, don't rule out spending a #1 to fix that problem.
27. 49ers – Kyler Fackrell OLB Utah State
Aldon Smith came back in time for the playoffs, but then the Niners lost Bowman to a freak injury.
28. Packers – Devin Funchess TE Michigan
If Jermichael Finley is let go, there will be a need to develop some young tight ends to help Aaron Rodgers.
29. Buccaneers – Ellis McCarthy DT UCLA
Gerald McCoy is showing he is among the league's best DT's now it up to the Bucs to keep the double team blocks away.
30. Patriots – Melvin Gordon RB Wisconsin
Legarrette Blount is a week-to-week enigma, and Stevan Ridley will fumble away a game from time to time. Gordon is a workhorse from the Wisconsin RB factory, the perfect guy to feed touches to.
31. Seahawks – Tre Jackson OG Florida State
The Seahawks have had blocking issues all over this line, but they got it together right in time. Some of their guys may attempt to cash in on their Super Bowl XLVIII victory, leaving holes in front of Russell Wilson.
32. Broncos – Jalen Collins CB LSU
Champ Bailey will surely announce his retirement before the 2015 draft. The Broncos cannot rely on Tony Carter and Chris Harris Jr. for the long term.