Goodbye Bobcats: Charlotte Hornets Return at Draft Lottery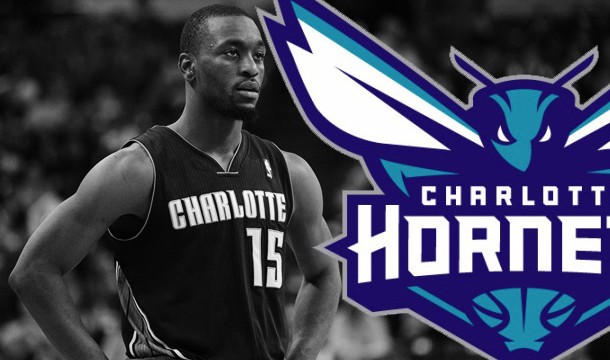 "They're new and have no fans, I may as well become a Bobcats fan." Words I uttered to a buddy of mine about seven years ago now. The Charlotte Hornets were in New Orleans and thriving with Wake Forest/Winston Salem product Chris Paul, while we were stuck in basketball purgatory in North Carolina.
It was something you never thought would happen. The same state that brought you Michael Jordan, Chris Paul, and a list too long to name of basketball talent was left in the cold without a team. The same franchise that led the NBA in attendance at one time was now in New Orleans. How could this happen? When would the suffering end?
That question was answered when BET founder Bob Johnson was granted the NBA's 30th team: the Charlotte Bobcats.
The Bobcats were never an NBA powerhouse, never a yearly playoff team, heck… they weren't even good, but finally we had a team. The franchise would become known more for its missed draft picks (Adam Morrison, Bismack Biyombo, DJ Augustin… ehhh) than anything that happened on the court, but that was okay. We had a team.
However, a playoff team did emerge from the expansion franchise. Twice. Once led by veteran warriors Stephen Jackson and Gerald Wallace and again just this season by the young buck Kemba Walker and the big man Al Jefferson.
So where does that led us going into the final day of the Charlotte Bobcats brand? All in all, the future looks good. Better than normal.
There is talent here in the fore-mentioned Kemba Walker and Al Jefferson. There are attractive trade pieces in Michael Kidd-Gilchrist and Gary Neal. There is a bubbling, rapidly expanding city that will attract free agents. But what can fans look forward to?
As long as Michael Jordan and Richard Cho are in charge, expect more of the same. Expect more head scratching draft picks (Bismack over Klay Thompson and MKG over Dion Waiters, Andre Drummond, Bradley Beal AND Damian Lillard.) The jury is still out on Cody Zeller over Nerlens Noel, Ben McLemore, Trey Burke, and Michael Carter-Williams.
The team has assets in a top 12 protected selection from Portland and a top 8 protected pick from Detroit this year, but new Hornets fans shouldn't hold their breath. This team's management team has not shown the ability to transfer these assets to meaningful young talent or top flight veterans. The Hornets name will bring a lot of excitement and interest during the first few months but the new fans shouldn't expect too much.
In the end, a Bobcat can change its jerseys but its still a Bobcat.