Dorial Green-Beckham Expected to Sit Out Until 2015 NFL Draft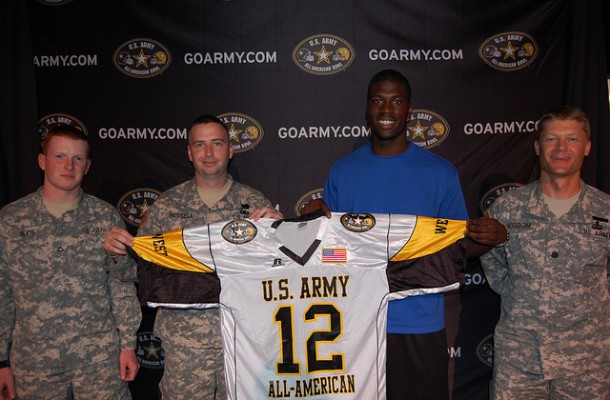 Former Missouri Tiger Dorial Green-Beckham has been dismissed from the team as you know, and not it looks like he may be forgoing the remainder of his college career. Once slated to attend FCS Eastern Illinois, Green-Beckham has had an alleged change of heart.
If Green-Beckham transfers he can play immediately. It is a possibility that he may not be up for another long college season and physically may not want to run the risk of injury. Therefore reports of him skipping out on the season are not too crazy:
Sources from FCS-level Eastern Illinois — where Green-Beckham was rumored to play next year – said the Panthers have not had contact with Green-Beckham and have been led to believe he's leaning toward sitting in 2014.

As of earlier this month, the receiver hadn't been released from Mizzou, which has been unable to discuss details of Green-Beckham's enrollment, according to spokesman Chad Moller, because of the Family Educational Rights and Privacy Act. Efforts to reach Green-Beckham or his family have been unsuccessful.
As you know I am a big fan of college players getting their money as soon as possible but this is a unique case. Dorial has been in trouble multiple times and he hasn't exactly set the world on fire after being the #1 high school recruit in 2012.
A good, quiet, stat-padded season in the FCS could really help him regain some positive draft momentum. Off talent alone Dorial is worth a 5th-7th round pick. If he comes back with his mind right the 6'6 220 receiver could easily find himself in the first two rounds.