Reports: Johnny Manziel Scores the Highest on Wonderlic of Quarterbacks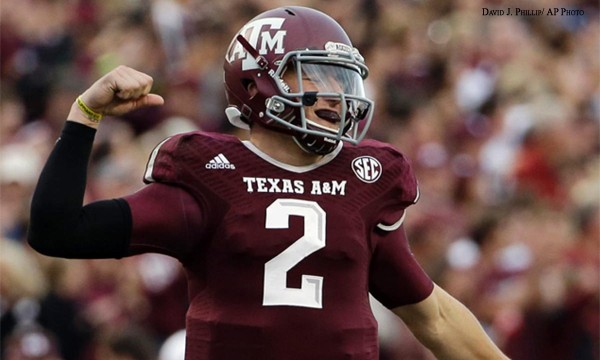 The NFL Draft process is one where we will analyze these players to death. Every little decision these kids have made in their lives will be evaluated and re-evaluated to the end until we find something wrong with them.
A player that is going through that right now is Johnny Manziel. Manziel has been criticized for having a star studded pro day, being an unorthodox player, and having the "swagger" that attracts friends like Drake and Lebron James.
One thing we can't criticize is his intelligence. According to reports Manziel has the highest score on the wonderlic test. In the past we've seen players such as Vince Young score lowly and wash out of football rather quickly. However we have also seen players do great on the test and also wash out.
With that said, I still expect Manziel to be a top 20-25 pick.
I've been told Johnny Football had the highest wonderlic test of all the top QB's in this years draft

— John Middlekauff (@JohnMiddlekauff) April 10, 2014
Talked to multiple assistant coaches who have had Johnny on private team visits. All raved about his intelligence.

— John Middlekauff (@JohnMiddlekauff) April 10, 2014