Did Johnny Manziel Beat Up His Girlfriend?
Updated: February 4, 2016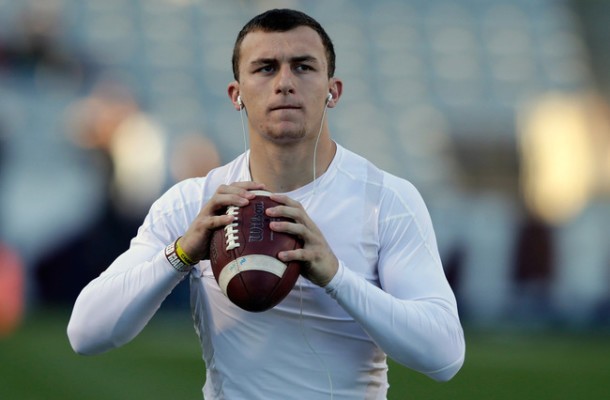 A lot of rumors are swirling regarding Johnny Manziel and what did or did not ALLEGEDLY happen between he and his on/off girlfriend. As far as we know now there was a domestic dispute and when the Ft. Worth cops got there Johnny Football was nowhere to be found. Helicopters were deployed OJ Simpson style and Johnny laid low wherever he was.
Now we got a few more details breaking. ALLEGEDLY Johnny Manziel threatened to beat up his girlfriend and "kill them both." Wow, just wow.
Here are the details:

Manziel threatened ex-girlfriend | WFAA.com

DALLAS – The ex-girlfriend of NFL superstar quarterback Johnny Manziel told police that the Heisman Trophy winner told her "shut up or I'll kill us both" after forcing her into a car, hitting her and dragging her by the hair.
This is not good for a guy who's trying to find a new home this summer. He's said he has three teams interested. Hopefully they remain interested. We'll see if he's charged or not in the coming days. Remember these are just allegations and anyone can allege anything.