Tebow to Patriots and What it Means if Anything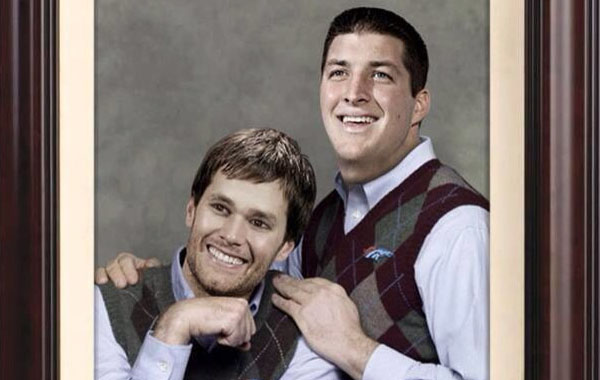 As you may know by now, the New England Patriots have decided to sign former Broncos QB and Jets Punt Protector Tim Tebow. The deal is non-guaranteed and lasts two seasons. For a team that is so calculated at making personnel decisions you have to wonder why would they do this? Well there are a few reasons.
1. Josh McDaniels Still Has Plans
As you may remember, McDaniels was the coach in Denver who decided to draft Tim Tebow. The pick came after McDaniels and Tebow had a lengthy conversation during the predraft process about how Tebow would be used. The problem? McDaniels decided to start Kyle Orton and was fired before Tebow ever started a game. Interim coach Eric Studesville was actually the man who decided to start Tebow, and with nothing to lose, Tebow actually came in and played decently. That following off-season John Fox was hired and the rest is as they say history.
The thing to remember here is that, whatever Josh McDaniels and Tim Tebow talked about never materialized on the field. So maybe there is still some new, innovative quasi-wildcat that McDaniels wants to run with Tebow.
2. The Patriots Take Cheap Personnel Gambles
Remember Ochocino? (#FREECHAD by the way) Haynesworth? Donte Stallworth's second run? Kellen Winslow? Fred Taylor?
@MockDraftHQ u think the pats were calculated from the get go? when they were shitting on tebow to lower demand?

— Tyrone Biggums (@IRepMia) June 11, 2013
There is a long list of cheap veterans that Bill Belichick has kicked the tires on during the twilight of their careers. Tebow is just another name in this list. The true backup Quarterback and successor to Tom Brady is already in place in Ryan Mallet. If Tebow proves to be serviceable then it's just icing on the cake.
Unless…
3. Tebow Would Make Ryan Mallet Expendable
…if in some Twilight Zone Tim Tebow becomes a quality backup passer, then the Patriots would be able to cash in on their investment in Mallet.
It isn't talked about much but Mallet is a highly coveted young Quarterback in his league. If he ever becomes available the Pats won't have to wait long to find a trade partner.
Either way, this may be the curtain call for #TebowTime.