The Eagles Dreamteam, Brady to Ochocinco and What Else To Watch For in 2011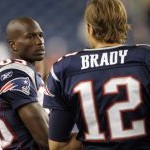 With the lockout over and the preseason already half way through, it is time to start thinking about watching football. For a season that is sure to be packed with great games and constant excitement, you may want to consider updating your television package (starting by visiting www.DirectStarTV.com) to ensure that you will be able to watch as many games as possible. In the meantime, here are a few storylines to be excited about this coming season:
The Packers' Quest To Repeat
o While many teams used this past offseason's shortened free agency signing period to make a number of transactions to improve their rosters, the defending Super Bowl champions made quite a statement by standing pat. By sticking with their current roster, the Packers are indicating that they have confidence in their ability to repeat with the same roster that won it all a season ago.
The Philadelphia Eagles: Dream Team?
o Exactly the opposite of the Packers with regard to offseason adjustments, the Eagles made splash after splash by dramatically improving their roster, at least on paper. With a number of fantastic players headed to Philly to join an already-dangerous roster, some have gone as far as to call the Eagles a "dream team," or "the NFL's Miami Heat." We'll see if they're as good on the field as they are on paper.
Tom Brady & Chad Ochocinco
o The last time the Patriots brought in a talented but inconsistent or "troubled" wide receiver, Tom Brady helped him (Randy Moss) to return not only to prominence, but to dominance. While Chad Ochocinco is not quite of the same caliber as Randy Moss, it is still possible that alongside Brady and the Patriots' coaching staff he will experience a huge jump in productivity.
Young Quarterbacks
o There are a number of star college quarterbacks now fighting to make it in the NFL, and it should be interesting to see who succeeds and who does not. Will Tim Tebow get a chance to star (or, to start?) in a Broncos uniform? So far, things aren't looking good for the former Florida superstar. Will Colt McCoy blossom into the star he was widely predicted to become? Many think that the Texas quarterback is well on his way with the Cleveland Browns. And, will Cam Newton live up to his number 1 overall pick status and help the Panthers to move back toward contention after a miserable season last year? It looks like he'll at least get the chance.
Disclosure: This post was brought to you by Direct Star TV