Where Will Alex Smith, Joe Flacco, and Michael Vick Play in 2013?
Updated: February 6, 2013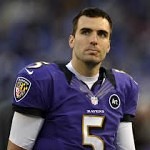 The season is finally over, and it is time for another off-season in the NFL.  The draft is around the corner but as we approach teams are already starting to shuffle the decks.  With shuffling the deck comes shuffling the quarterbacks in the league.  Guys like Alex Smith, Michael Vick, and even Joe Flacco may be on the move.
We'll do our best for now to project where your favorite free agent quarterbacks might end up in a game of "should, could, and won't:"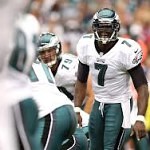 Michael Vick
What He Could Do: Vick could stay with the Eagles if they elect to keep him (all indications are that they will pay the $3 million guarantee to keep him).  He fits in Chip Kelly's offense to a degree and would allow the team to find a backup and shop Nick Foles.
What He Should Do: Vick should request a trade or his release and sign with the Arizona Cardinals.  I'm not going to re-write all the reasons why. Click Here.
What He Won't Do: Vick won't accept a backup position to Nick Foles or any other young player.  He still feels he can play, and deserves a chance to start.
What He Could Do: Alex Smith could be granted his release and sign with the Kansas City Chiefs.  They need a quarterback and he has proven to be a winner and a great bridge for a rookie albeit a bit limited in his vertical passing.
What He Should Do: Alex should stay with the 49ers and hold the clipboard for Colin Kaepernick.  He knows the offense, the team believes in him, and they are close to winning a Super Bowl.
What He Won't Do: Smith won't go away quietly.  Even if he stays in San Fran expect a lot of stories about Alex wanting a shot to start.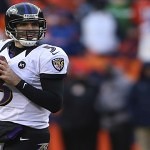 Joe Flacco
What He Could Do: Joe played his cards right and bet on himself.  Now as an unrestricted free agent in a WEAK quarterback year, Joe stands to cash in.  What Joe obviously could do is ask for one of the richest contracts in the league at over $20 million per year.
What He Should Do: What Joe should do is play the market.  The Ravens did not believe in him before the Super Bowl run and now they are going to have to pay out the nose for Joe's services.  Don't be surprised if stories start leaking about Joe and the Cleveland Browns.  The Browns have the cap room offer him the richest quarterback contract ever- and Joe should listen.
What He Won't Do: Joe won't leave the Ravens.  Even though the Ravens are rebuilding, the only other place that has the cap room right now is Cleveland and the grass is not always greener on the other side.  Get your money and keep winning games in Baltimore.