2012 NFL Draft: Second and Third Round Live Blog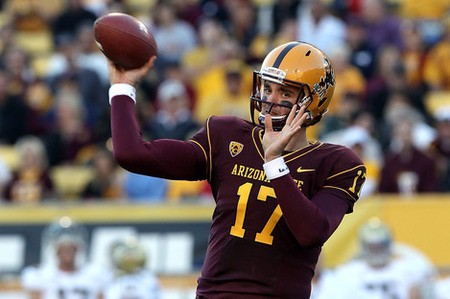 Round 2 Live Draft Blog
Everyone is trashing the Rams for losing Blackmon.
Rams Take Brian Quick
Nice pick. Not quite Blackmon, but has the talent.
Courtney Upshaw to Replace Ray Lewis???
Nice pick. Another Bama player to the Ravens.
Broncos Take Wolfe…
*Sigh*
Andre Branch to the Jaguars
At least they are taking more big school guys. Branch should give them some production.
RAMS TAKE JENKINS
Jeff Fisher likes his fun. Took Pacman a few years ago, and now goes for Janoris Jenkins. Courtland Finnegan plus Jenkins? I like that.
Cordy Glenn to Bills?
Nice pick by the Bills. Doing a great job rebuilding that team.
Stephen Hill to the Jets
Wow, don't like this pick. An inexperienced WR for Tim Tebow? Hmmmm
ALSHON JEFFREY TO THE BEARS
What a great pick if it works out. Alshon will get single coverage with Marshall and Hester. Cutler will love throwing it up to him in the redzone.
Bobby Wagner to the Seahawks
Throw your draft boards out because Pete Carroll does not use them. Wagner was a 4th round prospect and now is going in the 2nd. Seattle's draft… what anything is possible.
Jerel Worthy to Packers
Justin Harrell… BJ Raji… Worthy… every few years this team starts grabbing DTs. I don't think Worthy will be a NFL star, he is more of a rotation guy.
Bengals take Devon Still
Still and Worthy really don't have a gap in talent between them. I would have liked to see Still go to Denver.
Broyles to Lions
Matt Stafford and Calvin Johnson are somewhere doing the dougie right now. More weapons to spread the ball to.
Mike Adams to Steelers
Suddenly that offensive line is young and talented everywhere.
LaMichael James to 49ers
How are they going to use this guy?
Dwayne Allen to Colts, Trumaine Johnson to Rams
Rebuilding teams are loading up at impact positions. Rams have two young CBs and Colts now a QB with two young TEs. Nice.