Players Urged to Not Attend Draft: Will Cam Newton Go Anyways?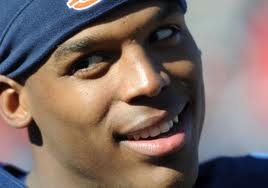 If you have been following the NFL Labor dispute you probably know by now that the NFLPA is urging the 2011 rookie class to not attend the NFL Draft in New York City this year.  This is not only a huge blow to the young men who have worked since Pop Warner to walk across that stage, but also to the fans as well who enjoy the festivities as much as the players do.  Asking the players to not have that moment is a tough thing to do but may be a sign of solidarity these players have to give into in order to have a rookie season that starts on time.
It sucks for them because many people who played the sport will never ever get a chance to walk that stage and hear his name called.  And now that they have that moment in their grasp it is being taken away because millionaires and billionaires can't agree how to split billions in revenue.
Enough about the labor issues for now.  What about the biggest entertainer and ICON in this years draft class, Cam Newton? Would he be able to quench his thirst for the spotlight and sit at home or would he show up to the draft as the lone in-person attendee and be the darling of the fans and league management in attendance?  I am not ruling it out to see Cam Newton come out on stage in a surprise moment a la Brandon Jennings at the NBA Draft a few years ago: