Live Draft Blog: NO NO NO NO NOOO TEBOW TO DENVER
MCDANIELS YOU BETTER HAVE NOT!!!!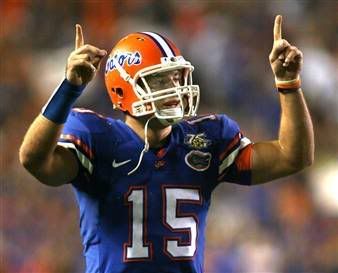 I cannot believe this. Tim freaking Tebow. I'm a fan of him as a Christain player but come on now, he isn't a great QB. This is freaking ridiculous. Im very upset at this. You cannot draft this guy at 25.
AT LEAST THE SEASON TICKETS WILL SELL. lol