Live Draft Blog: PA RAY JERRY to the Falcons
LMAO at the commish ruining this guy's name. I thought they were trading for Glenn Dorsey? Oh well. Jerry is the pick.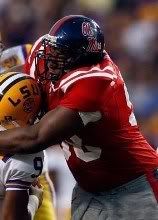 Coming up on the end of the first.. Im going to take a break then. I cant go the whole first day strong lol.