3 Players the NY Jets BETTER TARGET in the Draft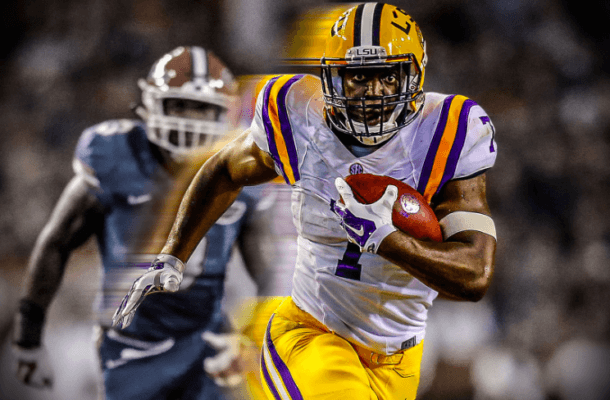 The Jets dug deep into free agency and brought the 40 year old Josh McCown to the squad this summer. If anything says championship it is a 40 year old QB in the AFC East!
Wait, you mean to tell me everyone isn't Tom Brady? Oh well. At least the Jets tried something that looked successful on paper.
*Looks at paper*
You mean to tell me Josh McCown has a career losing record? And he didn't throw a pass for the last team that had a winning record with him on the squad?
Well… I did say at least the Jets tried something.
Here are three players jbassetta22 says that New York should target in the 2017 draft:
1. Jets: Malik Hooker S Ohio State
A player that can simply make plays. Something the Jets have been lacking the past few years in the secondary, Hooker looks like a future Pro Bowler that can force turnovers and bring speed to a lazy defense.
2. Jets: Leonard Fournette RB LSU
I don't believe the Jets should draft a QB in the first round. If they don't, this would be the flashiest pick they can make. They still have Forte and Bilal Powell in the backfield, but they both could be gone after this year, and the Jets need to build for the future. A generational talent is never a bad pick.
3. Jets: Marshon Lattimore CB Ohio State
The biggest need (There are many) for this team lies at cornerback. With the addition of Morris Claiborne on a 1 year prove-it deal, the Jets still need an answer for a future #1 CB. Lattimore compares favorably to Claiborne, as top draft picks that have size, speed, and experience on a defensive powerhouse. The only negative: He has the same injury concerns as Claiborne.