5 More Trades That Could Happen in the 2016 Draft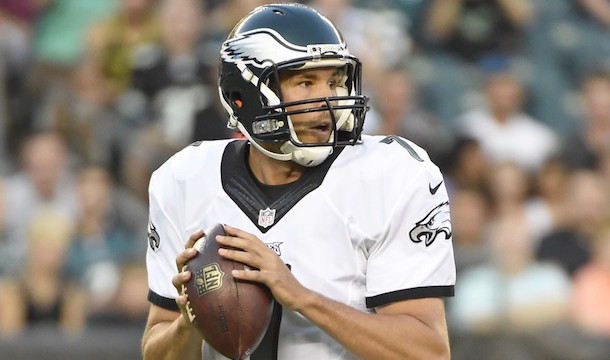 We are just a few hours away from the big day. Franchises will be changed forever as they are set to draft what fans hope are the building blocks of a new day for their favorite football teams. We have already seen a few trades happen so far, could there be more on the horizon?
Of course there will be more trades. This is just how the game works. Players fall and rise on draft boards for the oddest reasons. We will have to wait until Thursday to see exactly how it all plays out but who is most likely to make a trade?
Danjr has dropped a new three round mock draft in which he is projecting a few interesting trades.
FLIP THE PAGES BELOW TO SEE THE 5 TRADES THAT COULD HAPPEN:
1. Titans Trade for a LT
The Titans trade picks 15 & 43 for pick 7. This trade is within 20 pts on the value chart. The Titans have been rumored to be wanted to trade back into the top 10 and I would have to imagine it would be for an OT. They have so many picks they can manipulate the draft however they want. Stanley is a LT which will allow them to put taylor Lewan to his natural spot at RT.