Why NFL Fans Plan to Boycott Beyonce
Updated: February 10, 2016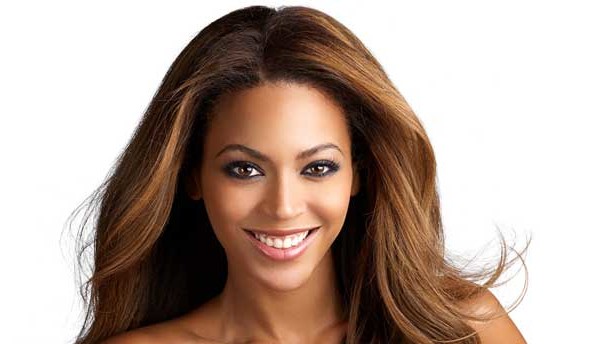 People are mad. What's new. Well apparently people are upset that Beyonce's dancers danced in leather hats at the Super Bowl.. yes, you just read that.
Beyonce has a new video out for the song 'Formation.' In that video she alludes to #BlackLivesMatter, Hurricane Katrina, and police brutality in general. As the special guest at the Super Bowl Beyonce had her dancers in wardrobe that reminded people of the black panthers and that combined with the 'Formation' video has #THEY mad at 'Bey.
Reminder to you: you got to stay away from #THEY.
#THEY don't want you to win.
#THEY don't want Beyonce to win.
Here are the details:
NEW YORK (CBSNewYork) — Controversy continues to swirl around Beyonce's Super Bowl halftime show performance.

The pop superstar is being accused of using her performance to attack police officers.

"I think it was outrageous that she used it as a platform to attack police officers, who are the people who protect her and protect us," former New York City Mayor Rudy Giuliani told CBS2's Dick Brennan.

image

Beyonce and her dancers were wearing leather and black berets, which was apparently a nod to the Black Panthers movement.

One dance formation seemed to acknowledge Malcolm X, and other dancers had fists in the air, which was reminiscent of the black power salutes of the 1960s and 70s.

Rep. Peter King, R-N.Y., told CBS2 that the NFL should have canceled her appearance.

"I found the entire show objectionable. It was extolling the Black Panthers who were a terrorist organization, killing police officers in the 60s and 70s," King said.

A protest is even being held against Beyonce next week outside NFL's headquarters in New York.

According to an Event Brite page, an Anti-Beyonce Protest rally will be held Tuesday, Feb. 16, from 8 a.m. until 4 p.m.

"Are you offended as an American that Beyoncé pulled her race-baiting stunt at the Superbowl? Do you agree that it was a slap in the face to law enforcement? Do you agree that the Black Panthers was/is a hate group which should not be glorified? Come and let's stand together. Let's tell the NFL we don't want hate speech & racism at the Superbowl ever again!" the page reads.

Despite the criticism, Beyonce has seen her share of supporters for her performance. Black Lives Matter activist Melina Abdullah praised her for being like artists who "are willing to raise social consciousness and use their artistry to advance social justice."

Some New Yorkers also sided with the superstar.

"If you gonna read a million and one things into what comes out of people's mouth, we would never leave our homes in the morning," Eleanor Smith of Canarsie, Brooklyn, told CBS2.

Brian Wolfe of Bensonhurst said people need to "get a life."

"Beyonce is in the best interest of everybody and she's been around forever and never shown any signs of any prejudism and hate," he told CBS2.

Beyonce has yet to comment publicly about her Super Bowl performance.
All I have to say is watch out for the BeHive.
There are a handful of people you don't speak negatively on the internet about and Beyonce is one. I feel bad for these protestors if the BeHive organizes a counter protest.