Updated 2016 Mock Draft – Championship Game Edition
Updated: January 19, 2016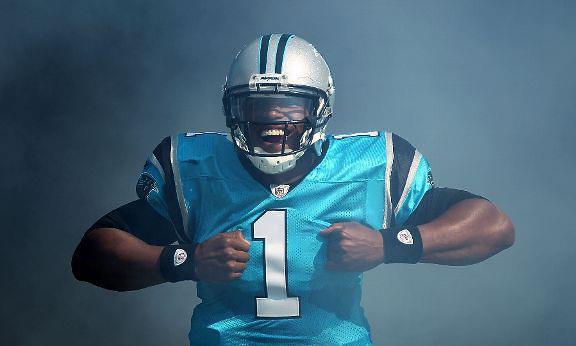 We are just a few days away from the NFL season officially coming to a close. After the AFC and NFC Championship games there will only be ONE team remaining from each conference. Who will it be? Will it be the Cardinals or Panthers? Broncos or Patriots?
We have to wait and see. Until then the rest of the league is already getting ready for next season. How will your favorite team retool its roster? We'll thankfully this is MDHQ and all we do is project the moves before they are made.
Danjr has hooked us up with his mock headed into this weekend!
His mock draft picks below:

1. Titans: Joey Bosa DE Ohio State

The bigger need may be tackle but Bosa is universally viewed as the #1 player in this draft so unless they can trade out this could very well end up being the pick. As any Gm will tell you….there are never enough pass rushers.
2. Browns: Jared Goff QB California

Hue Jackson has basically stated he is drafted a QB in his press conference so it just comes down do who is their #1 at the position.
3. Chargers: Laremy Tunsil OT Ole Miss

Rivers got killed this year and they couldn't run at all so Tunsil makes a ton of sense. They have injuries all over that line and need to get younger on the OL.
4. Cowboys: Paxton Lynch QB Memphis

The Cowboys can go in so many different ways here but I truly believe QB is in play. They may never be drafting this high again and getting a bridge to an injury prone QB who will be turning 36 by the start of the new season. Lynch can sit and learn then hopefully have a smooth transition the post Romo era. Jerry Jones in a recent interview stated "Yeah, we gotta look at that," Jerry Jones said via Breer. "Obviously, it's a bigger deal now, with Tony injured. And I'm sure he'd understand it. But if we draft the guy [in the first round], we're drafting him to watch. And that's the hard thing. He could be watching for three years, but that's not all bad. It can be a good thing for them. Tony got to watch for a long time — it helped him. Steve Young, Aaron Rodgers, players like that — guys that have stepped in and played great — got to watch."
5. Jaguars: Jalen Ramsey S Florida State

Pretty much a perfect marriage of need meeting value. The Jaguars need help in the secondary at CB and S. Ramsey is the best DB in this draft and can start immediately at either position. Getting Fowler back will be a huge boost also.
6. Ravens: Ronnie Stanley OT Notre Dame

Flacco got killed this year and the running game never really got going. Eugene Monroe is not living up to his contract extension and they could use some help on the right side as well. Stanley may start at RT and eventually transition to LT.
7. 49ers: Laquon Treadwell WR Ole Miss

Chip Kelly is the new coach in SF so it looks like Kaepernick is safe for now. They will need to get some weapons for him though and Treadwill is the best WR by far in this class.
8. Dolphins: Vernon Hargreaves III CB Florida

Myles Jack makes sense based on need but he is coming off an injury and may drop due to those concerns. Also, Hargreaves is exceptional value at 8 and fills a huge need as well. Brent Grimes is playing at a high level but he will be 33 when the 2016 season rolls around and they still need someone across from him.
9. Buccaneers: Shaq Lawson DE Clemson

The Bucs look like they got their QB of the future and invested heavily in offense to make sure Winston is successful. This year they need to hard on the defensive side of the ball. Lawson has been able to get consistent pressure all year and is definitely worthy of a top 10 pick.
10. Giants: Myles Jack OLB UCLA

The Giants never draft LBs early but they have been getting killed for years by TEs and RB screens. They need a difference maker at LB and Jacks injury should be healed by the time the season starts. The Giants badly need pass rushers so Buckner is a choice but this draft is very deep at DL so they could address it later.
CLICK HERE FOR PICKS 11-31!