WWE Hell in a Cell 2016 Preview
Updated: October 25, 2015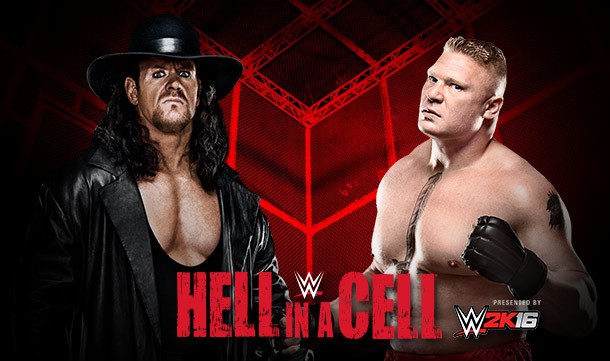 Hell in a Cell preview because…. why not?
Now lately WWE programming has been a chore to watch but thanks to the #NewDay I am still tuned in for now. This evening Hell in a Cell will air on WWE Network in what is a star packed card. Let's get to chopping this fable.
The Undertaker vs. Brock Lesnar (Hell in a Cell Match
There wasn't any real need for this match to happen three times. It completely takes away 21-1 as a "moment" in WWE History. Especially since the last time the Undertaker "won."
IMO Mark Calloway (Undertaker) is a old school guy and will do the job for Brock. Brock has many more years left in the business and him losing cleanly again doesn't help him this run (hear that Triple H, John Cena?)
Brock beats Taker into a pulp. Taker disappears and retires.
John Cena vs. ??? (U.S. Open Challenge Title Match)
Prediction: this will be the return of Sami Zayn. Zayn will win the title in his second match on the main roster as Cena leaves to record a TV show.
Let me repeat that, SAMI ZAYN IS YOUR NEW US CHAMPION.
Remember where you read this first.
Roman Reigns vs. Bray Wyatt (Hell in a Cell Match)
Reigns and Wyatt have been feuding close to two years if you count the Shield vs Wyatts stuff. This feud eventually must end, right? Please. Let. This. Feud. End.
Prediction is Reigns takes it and goes into Mania season on fire.
Seth Rollins vs. Kane (WWE World Heavyweight Title Match)
If Kane wins we riot.
New Day vs. The Dudley Boyz (WWE Tag Team Title Match)
OH DON'T YOU FEEL SOUR… CLAP YOUR HANDS FOR THE 2X CHAMPS AND FEEL THE POWER!
With that said, I think the Dudleys win. They came back to WWE to cement their legacy which was a huge sacrifice considering Bubba Ray was the TNA Champion just a year ago.
Kevin Owens vs. Ryback (Intercontinental Title Match)
Another match of two guys stuck in midcard purgatory. Ryback should be in the main event if you flashback to HIAC two years ago where he was red hot vs. CM Punk.
That moment has come and gone and it looks like WWE isn't going to stop the NXT fastlane anytime soon. Owens wins.
Dolph Ziggler, Cesaro, Neville vs. King Barrett, Sheamus, Rusev
No one cares about this jobber-fest. The guys that creative forgot (Ziggler, Cesaro, Neville) will take it.
Charlotte vs. Nikki Bella (WWE Divas Title Match)
Again, who cares about this? We want Sasha. No one wants to see Nikki Bella or Charlotte as the woman's… erm… Divas Champion. Charlotte will win because her last name is Flair and none of the other Divas' are Flair's kid.