Jared Goff vs Paxton Lynch: Who's the Top QB in the 2016 Draft?
Updated: October 23, 2015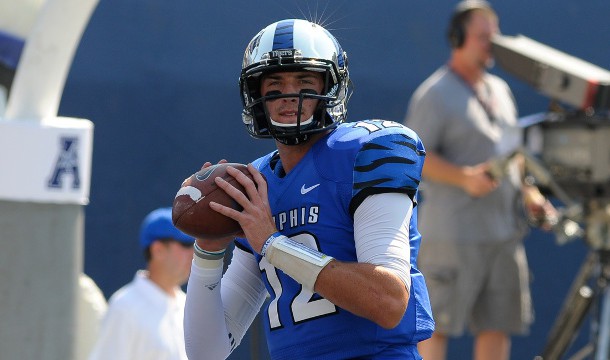 Jared Goff started the season hot as his California Bears got off to a 5-0 start. As this happened, the other top quarterback prospects all cooled off and allowed Goff to headline the field.
Christian Hackenberg became known as Sackenberg due to his obliviousness to pocket pressure and lack of talent around him. Cardale Jones has been benched multiple times, and Cody Kessler can't stop throwing interceptions.
So why is Jared Goff no longer the clear top quarterback prospect? Easy, because of this stretch of Cal's inconsistent play.
Against a UCLA team with a freshman quarterback missing two starting linebackers, a starting receiver, and halfback, Goff and Cal looked the part of the quarterback missing his weapons.
Goff threw accurate passes when he had time to make the throws but that came few and far between. At the end of the first half Goff put together a masterful two minute drive but other than that it was limited to making one read to a receiver who wasn't open before the pocket collapsed. Teams still love him but another player is gaining steam fast.
Enter Paxton Lynch.
Paxton Lynch had a coming out party in Memphis' historic win over Ole Miss and he hasn't stopped since. Against Ole Miss, Lynch threw for 39 of 53 for 384 big yards and three touchdowns.
It also doesn't hurt that he's 6'6 and has the bulk teams don't see when they look at Goff.
"Paxton Lynch is moving up. I need to study him more, but guys with his size that can move like he does — he has a chance to be big time." — NFC area scout on Memphis' junior QB

NFL.com
We'll keep a closer eye on the whole Lynch vs. Goff thing but it seems like the QB race is down to two. There is always Connor Cook, Trevone Boykin, and Gunner Kiel in the fray but for now it seems like these two are above the rest.